Five Tragic and Avoidable Celebrity Alcohol Deaths
Alcohol can be good for the body in small doses, but sometimes people take it to extremes. Drinking in excess can have negative side effects, and different types of alcohol and ranges of alcohol content can make it hard to gauge when it's time to quit. Unfortunately, alcohol intake has led to a number of celebrity deaths. Five of these deaths could have, and should have, been avoided with something as simple as rolling the person over or CPR. Reducing the intake of prescription drugs or making sure the patient was trustworthy before allowing home treatment would have saved a few others.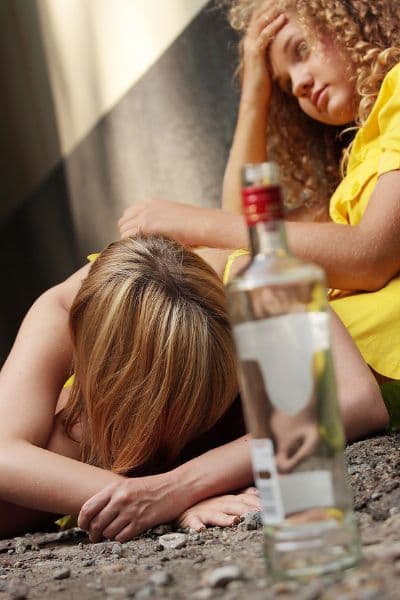 Many people vomit when they drink too much, especially if they are bordering on alcohol poisoning. This is the way the body purges the substance and prevents you from dying. Unfortunately, if you've passed out, you're more likely to aspirate—choke on your own vomit. This is one reason that you never want to leave someone who is very drunk alone; the buddy system can literally save lives. Simply rolling a person over can help clear the throat, make breathing easier, and prevent deaths from this kind of suffocation.
1. Jimi Hendrix
Jimi Hendrix, well-known for his use of lysergic acid diethylamide (LSD), passed away at the young age of twenty-seven. The details of his death are unclear and disputed but is believed to have been caused by aspiration due to excess alcohol intake. On the night of his death, Hendrix had red wine combined with amphetamines. Some reports say he passed away from the combination and overdosed, while others argue that he choked as his body rid itself of the drugs and alcohol. Coroner Gavin Thurston ordered a post-mortem examination of the body, and Professor Robert Donald Teare concluded that Hendrix died from aspiration because he was subdued with barbiturates at the hospital. If that was the case, proper supervision by the medical staff may have saved his life.
2. Bon Scott
Bon Scott, the lead singer of AC/DC, passed away at thirty-three due to acute alcohol poisoning. Reports said that a friend left him to sleep off his intoxication in his car, but others say he was killed by the vehicle's fumes or the freezing temperatures that night. Most agree that the singer, who was known to drink heavily, aspirated on his vomit while he was unconscious. Like others who have passed in the same way, Scott may have been able to be saved if a friend had stayed with him through the night.
3. Keith Moon
Keith Moon passed away at the age of thirty-two from alcohol consumption, but his death was of a different type. He was prescribed a sedative to alleviate his alcohol withdrawal symptoms, and according to reports, he mixed the drug with his drinks. Clomethiazole, the drug he was prescribed, can be deadly when mixed with alcohol, which is why it is normally only given in a clinical setting. Unfortunately, the singer took thirty-two pills in a rage, twenty-six of which didn't even dissolve. Six pills, combined with alcohol, were enough to kill him.
4. Stereophonics
At the age of forty, Stuart Cable of Stereophonics was found dead in his home near Aberdare. According to reports, he presented on the radio during a Stereophonic performance and later drank at a local pub. He continued partying at home with friends from the pub and apparently had too much. He passed out and is believed to have choked on his vomit in his sleep.
5. Rory Gallagher
Another famous death is that of Rory Gallagher. According to his family, he developed liver problems due to the use of prescription medication and alcohol. The severe liver damage progressed until he was visibly ill, and he was admitted to King's College Hospital in London in 1995. His liver was failing, so the doctors decided he needed a transplant. He stayed in intensive care for thirteen weeks and was then able to transfer to a convalescent home for recovery. Unfortunately, the donor liver was not good, and his health declined from a MRSA infection. Shortly after the infection began, Gallagher passed away.
If you or a loved one has an issue with alcohol, call us today at .