First Injection Sites Will Open Their Doors This Summer
It's a controversial subject. Both sides of the debate have significant support. Here's the question:
Would we, as a nation, be better off with supervised injection sites?
They've been discussed, proposed, shot down, and encouraged in various parts of the country. Many wonder if these sites help curb the financial, criminal, and healthcare costs of the current opioid crisis in America.
Well…ready or not, here they come.
What is an SIS?
The first two supervised injection sites (SIS) in the U.S. are scheduled to open in San Francisco by summer of 2018. The project got the green light after years of persistent efforts by the city's activists and a unanimous vote by the local health commission.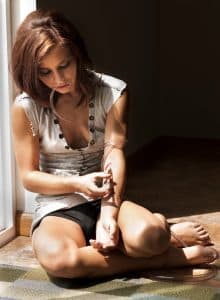 The SF Safe Injection Services Task Force offered a cost-benefit analysis that claims San Francisco will save $3.5 million dollars a year through the safe injection program.
Laura Thomas, California state director for Drug Policy Alliance, explains, "There are over 120 of these around the world at this point, and they all operate on the same basic idea. You show up; you check in; you use your drugs; you hang out for a while, interact with the staff and then go on your way."
The supervised injection sites or "safe" sites will be able to serve an estimated 22,000 of the city's IV drug users by offering services such as:
A safe place for people to use drugs
Access to hygiene supplies
Access to needle disposal boxes
Access to medically trained staff
Various staff members will be on site 24/7 to provide drug counseling and/or medical assistance in case of an emergency. Advocates hope the site will keep dirty needles off the streets and reduce the number of fatal overdoses in the city (currently about 100 per year).
All in Favor: Yay or Nay?
Of course, intravenous drug use is still against the law in San Francisco, so these sites will be privately funded, rather than government subsidized. Legislative efforts are currently underway in an attempt to protect those associated with the site from arrest, but they've yet to pass. Project developers say the danger of incarceration probably won't stop the sites from opening.
These "safe" sites are extremely controversial, so the city may experience push-back from non-supporters. Although, a recent poll of 500 registered San Francisco voters revealed 67 percent of respondents were in favor of the project.
However, one undetermined factor could affect the level of support in the future: locations for the sites haven't been identified. Once these are determined and announced, will the idea be just as popular? One has to wonder if a case of NIMBY (not in my back yard) might thwart site developers' efforts.
Looks like we'll find out this summer.
Additional Reading:   Does Data Show Supervised Injection Sites Save Lives?

Image Source: iStock
Thank you for your feedback.
American Addiction Centers (AAC) is committed to delivering original, truthful, accurate, unbiased, and medically current information. We strive to create content that is clear, concise, and easy to understand.
While we are unable to respond to your feedback directly, we'll use this information to improve our online help.