Female Drinkers: 3 Unique Dangers of Intoxication
Thanks to some unique variations in muscle mass and body chemistry, we know that men and women react to alcohol differently. While a man might be able to throw back five shots of whiskey and never display signs of intoxication, those same five shots would likely send an average sized woman hurdling towards inebriation.
When it comes to consuming alcohol, however, women have a lot more to worry about than trying to drink men under the table.
A Glimpse into Alcohol's Effects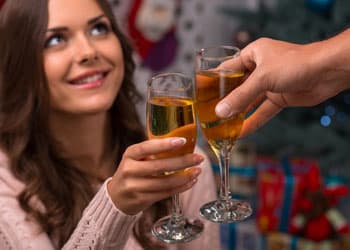 A recent study found that men and women have very different reactions to heavy amounts of alcohol, with women being far more likely to experience significant injury with each passing drink.
The research, published in the online journal Addiction, looked at 13,000 emergency department patients in 18 countries across four continents. Teams of experts combed through data, performed supervised interviews and conducted multiple closely-monitored tests in an effort to discover just how much women are affected by drinking large amounts of alcohol.
For research purposes, a "standard drink" was identified by one of the following:
350ml glass of beer with 5 percent alcohol by volume (ABV)
150ml glass of 12 percent ABV wine
44ml glass of 80-proof spirit (approximately 18 ml of pure ethanol)

The Tipping Point: When consuming up to three standard drinks, the risk of injury among men and women is virtually the same. After that third drink however, those risks take a sharp upward turn for women.
Injuries, Violence and Death
When women consume around 15 standard drinks, their risk of injury actually doubles. It's also worth noting that these drinks can be consumed up to six hours before the injury occurs.
Additional alarming risks included:
The risk of injury caused by violence significantly increased as the amount of alcohol the women consumed increased.
Female alcoholics have death rates that are 50 to 100 percent higher than those of male alcoholics.
A greater percentage of female alcoholics die from suicide, alcohol-related accidents and cirrhosis of the liver.
Sexual Abuse
…between 30 and 80 percent of the women who abuse alcohol had been victims of sexual abuse during childhood.The more intoxicated women get, the higher their risk for being victims of a sexual assault. For example, sexual assaults are increasingly common for college students living on campus. In fact, alcohol is the most commonly associated catalyst for sexual assault on campus, according to the NIJ Campus Sexual Assault Study.
What's more, research has also shown that somewhere between 30 and 80 percent of the women who abuse alcohol had been victims of sexual abuse during childhood. Experts believe many victims of sexual abuse develop post-traumatic stress disorder as a result and, in an attempt to dull the emotional pain, self-medicate with alcohol.
Alcohol Abuse Among Seniors
An increasing number of older and retired women are being treated for alcohol abuse.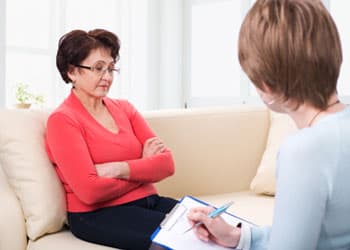 Since 2009, statistics show a 65 percent jump in the number of women being treated for alcoholism. And surprisingly, the number of women between ages 18 to 29 being treated for alcoholism went down during that same time period.
"A common pattern is for regular drinkers, who have had their consumption constrained by the structure of working, tipping into harmful drinking in retirement," said Dr. Paul McLaren, a consultant psychiatrist with The Priory Group.
"Many of the women I see are retired professionals who never had issues with alcohol in the past."
Additional Reading: Broken Promises: How Alcoholism Affects Children
Image Source: en.wikipedia.org, pixabay.com