Exploring the Best Drug Rehabs in Los Angeles, California
If you're tired of fighting addiction and feel it's time to let your spirit soar, look no further than one of the best drug rehab facilities in Los Angeles, California. These rehab treatment centers are designed to make you feel like you're on vacation, so you'll be relaxed, at ease, and willing to keep up the fight to recovery.

Promises Los Angeles: A state-of-the-art treatment facility, Promises Los Angeles offers everything you need to get back on track to living a healthy and happy life. Each client partakes in individual therapy sessions led by members of a core treatment team. These qualified care practitioners work with individuals and their families to put an end to their suffering. In addition to your personalized care plan, at Promises Los Angeles, you'll be part of a twelve-step treatment program, so you'll be able to experience the outside world, allowing you to build new friends and experiences. As if these weren't enough promises to look forward to, Promises has activities everyone will love and offers luxurious private rooms and delicious meals cooked by top chefs.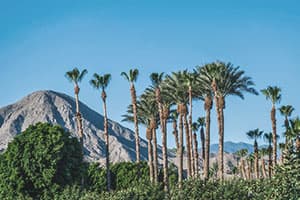 Michael's House: Located slightly southeast of Los Angeles, in Palm Springs, California, Michael's House is a home away from home, nestled in the foothills of the San Jacinto Mountains. The women's facility, men facility, and stabilization center each offer a tranquil setting that reflects the holistic philosophy of Michael's House: "Treat the whole person, provide individualized, specialized care, and prepare each person for long-term success in recovery." Through evidence-based, integrative methods, Michael's House is committed to your personalized care and offers the treatment you need to reach the end of the road to recovery.
The Authentic Recovery Center: A recognized leader in mental health treatment, the Authentic Recovery Center is a co-occurring disorders treatment center that offers a holistic approach to addressing the root causes of addiction. This facility offers multiple levels of care to meet your needs, including detox, rehab stays of various lengths, residential extended care, day treatment, private monitoring, and more. Following individual intake evaluations, clients are provided with professional detoxification services, continuing evaluation, personalized treatment plans, advanced clinical services, family support, and aftercare planning, all aspects designed to ensure a successful recovery. The Authentic Recovery Center is committed to your ongoing wellness.
AXIS Residential Treatment: Located in the heart of Los Angeles, an international center of business, culture, fashion, entertainment, technology, and medical care, the AXIS Residential Treatment facility is a state-of-the-art rehab centre designed to meet your needs. AXIS's beautiful accommodations and assortment of therapies—including massage, yoga, acupuncture, and hypnotherapy—make it a healing place perfect for your recovery. AXIS is the intervening component you need for successful sobriety, as it provides "a continual intervention on the disease of addiction." You'll feel right at home in the comfortable facilities, where you will enjoy health-conscious meals, 24-7 care, access to a full gym, and the opportunity to participate in a variety of activities. Everything you could possibly need for a successful recovery is within reach when you reach out to AXIS Residential Treatment for help.

The Holistic Sanctuary: Known for healing the mind, body, and spirit, The Holistic Sanctuary is a leading drug rehab center in Los Angeles that specializes in comprehensive healing following addiction recovery. The Sanctuary's philosophy states that "Addiction robs you of your basic sense of self-empowerment and being. But you are not condemned to a life defined by compulsion and dependence. We can help you redefine yourself and your life." The treatment approach offered is designed and proven to heal and restore the physical damage that substance abuse and addiction cause to the brain. Here you will experience the comfort and care you need to live a clean life, and you'll experience it in elegant facilities designed for healing and wellness.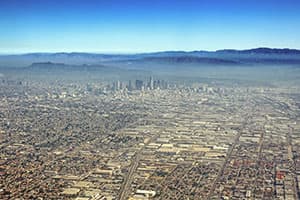 The Discovery House: The Discovery House provides "a safe environment in which addicts and alcoholics can identify the issues that led them to self-destructive behaviors. This full-service treatment center is located near Los Angeles, in Reseda, California, and its staff believe in "treating the whole individual, mind, body, and spirit." The beautiful facilities with sunny outdoor weather is just the start. The Discovery House offers a completely revitalized approach to wellness with activities, accommodations, treatment programs, and more that will meet your every need as you take more than just another step on your journey to recovery. When you attend The Discovery House, you are destined to achieve long-lasting sobriety, thanks to its specially designed addiction treatment programs and beautiful California setting.