Enabling Behaviors: When Helping Really Hurts
Enable: To behave in a manner that facilitates or supports another's abusive, addictive or self-destructive behavior.
In my 9-5, I work at a nonprofit aimed at rehabilitating men about to be released from prison. Those selected into our program are required to complete a nine-month program that empowers them to become business owners, rather than minimum wage employees.
The course load isn't easy by any means, and sometimes, we lose a handful due to laziness, lack of ambition or for failure to follow the rules.
A Typical Example of Enabling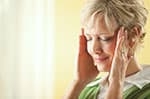 Not too long ago, I received a barrage of phone calls from a mother whose addicted son had been removed from our program for smoking K2 (synthetic marijuana) in his cell.
Though her son was caught red-handed numerous times, the mother refused to believe he was using drugs behind bars. Instead, she made excuses for him, claiming that he was "set up," and blaming the prison system for putting him in such a "stressful situation" in the first place.
Unsurprisingly, within months after his release, her son failed several drug tests. As a result, he was found in violation of parole and was sentenced to yet another stint in prison.
Enabling Behaviors are Anything but Helpful
Enabling occurs when another person, often a codependent, removes the natural consequences of the addict's behavior, thereby aiding in the continuance of his or her drug use. Enabling takes many forms and can be extremely dangerous, both for the drug user and for his or her loved ones. Since this behavior discourages users from taking responsibility and addressing their problem with professional help, it can lead to situations that cause physical, mental and psychological harm.
The following are signs to determine if you or someone you love fall into the enabler category:
Making Excuses

Addicts tend to make impulsive decisions and life-altering mistakes when they are using. As a result, enablers make excuses and try to cover for their loved one's behaviors, thus preventing them from suffering any consequences of their actions.

Skewed Prioritizing

While it is natural to want to help loved ones, enabling takes helping to a new level – one that makes the situation worse. Enablers generally sacrifice themselves to accommodate others' needs, while neglecting their own.

Ignoring/Avoidance

This behavior can involve anything from overlooking problems to denying that a problem even exists.

Blaming Others

To protect the addict from the consequences of his or her drug use, the enabler might accuse others for its occurrence, thereby preventing the addict from ever being held accountable.

Providing Financial Assistance

When giving an addict money, you may as well be buying the drug or alcohol for them. This not only rewards them for their self-destructive behavior, but it sends the message that their addiction is acceptable to you.
Additional Reading: I Love You to Death: When Parents Become Enablers

Image Source: Pixabay