Eight Misconceptions About Rehab
Because you've heard a lot of nasty things about them, and you're a little worried. The worst part about rehab is that most people don't actually know anything about the facilities or the rehab treatments that are involved. What goes on in this shadowy world?
1. Court-Ordered Rehab
Thanks to a number of sensationalist stories in the gutter press, a lot of people think that courts can force people to go to rehab. The truth is, though, they cannot. While a court can say you can go to rehab or face jail, they cannot force an adult to go through a medical procedure that that person does not want.
2. Cold Turkey
One of the more enduring images of rehab people have is of people being chained up and forced to go through withdrawal cold turkey. But we're not in the 1940s any more. The vast majority of rehabs use drugs to aid the withdrawal process. After all, no one likes being in pain. Well, most people don't like being in pain, anyway. If you're going through heroin withdrawal, you'll likely be put onto methadone to help with the withdrawal. Alternatively, you might be given buprenorphine. Either way, you'll get the medical treatment you need to manage pain and withdrawal symptoms.
3. Boredom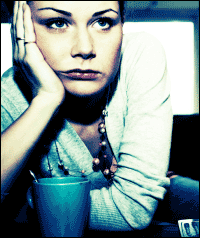 Another typical fear is that rehab will be dull, but there's no reason for it to be. Obviously you're going to be focusing on getting clean, but you'll have large portions of the day where you can spend time on other activities. You choose the rehab that's right for you, so you can choose one that has activities that you'd be interested in. There's no reason to lie around all day.
4. Happy Clappy
Every rehab is different, and you can go to the one that meets your need. If you want a Christian-based rehab, you can go to one. If you want one that is more spiritual with less emphasis on a specific religion, you can head to one of those. If you want a completely secular rehab, there are dozens available. You can choose the rehab best suited to your needs and beliefs.
5. Shared Rooms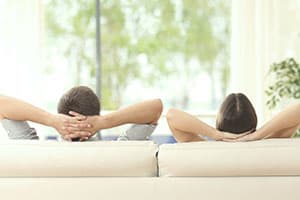 Many rehabs ask you to share rooms with another person. This is so that you can buddy up and not be alone throughout this difficult time. Of course, if you don't want to share a room, you can ask for a private room. Most rehabs offer this option for their clients. The people who work in rehabs merely want their patients to get better, so a little detail like not wanting to share a room shouldn't be a barrier to getting clean and sober.
6. All About Drugs
You've begun one addiction, and you don't want to begin another. Some rehabs offer drug-free treatment, as they believe that is a better option. This isn't for everyone, but if you don't want to succumb to another addiction and wish to end up completely drug free when you head out of the clinic, you might want to consider this option. These centers typically rely on spiritual means or heavy activity schedules to take your mind off withdrawal.
7. The Expense
Most medical treatment costs money in the US. However, payment plans are always available, and because treatment can be quite expensive, some states offer grants or bursaries to people wanting to escape addiction. In addition, you might qualify for a grant from a charitable organization. It all depends where you live and what your income is. Money should never be a barrier to those wanting to break free from addiction.
8. Bad Food
If you're bringing this one up, you can't think of much else. Food is important, though. While we cannot promise that every rehab will offer five-star menus, they are at least tasty, and that's important. Your body will be undergoing some changes as it copes with withdrawal, so you need decent and nutritious food to help it cope. This means good-quality food with healthy ingredients, so you don't need to worry about that.
Ultimately, rehab is an important part of getting sober, and there will be a rehab suitable for you, whether you want a faith-based rehab, one that has a gym, or one that offers outdoor excursions. If you'd like a little help with selecting the right rehab for you, call us and we can help you explore your options.
If you're ready to help someone you love, or yourself, call one of our addiction treatment specialists on our toll-free helpline to discuss what options are available for you. We're here for you 24/7: .