Drug Testing: How Urine Samples Turn Into Big Business
Who knew that substance abuse would create a hot, new commodity for the American market? No, it's not a new drug. The latest money-maker in addiction treatment circles is "liquid gold."
With outlandish markups and more than a few fraudulent practices in play, urine drug testing has become quite the profitable business.
Analyzing a urine sample for drugs sounds like it should be a fairly simple, inexpensive process. With today's technology, you can get a $20 kit at the pharmacy and find out if your teen smoked weed last night. Some tests are even cheaper. Why, then, if consumers can get a urine test for less than the cost of lunch, are some labs charging upwards of $4,000 per test?
Because they can.
These "entrepreneurs" have found a way to make a buck (or a lot of bucks) off addiction and recovery, and they're milking it for every possible cent.
Insurance, Fees and Double-Dipping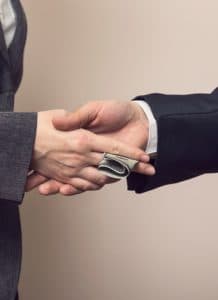 Insurance companies have begun to cut reimbursement rates in an attempt to moderate skyrocketing billing practices for drug testing. However, lab equipment sales reps report dozens of new facilities are popping up each month. It appears as the demand for urine drug screens grow, so do the number of unscrupulous people looking to turn a profit.
The profiteers in this business include lab owners, rehab facilities and healthcare providers. On the lab side, the site could charge as much as 25 times the government reimbursement rate for urine screens. Of course, private insurers may reimburse at higher rates, and when these carriers are willing to pay out, the cost continues to climb. Any cost not covered is then passed along to the patient. One father was shocked to receive a bill for $260,000 to cover dozens of drug tests performed by his son's clinic and sober home.
It turns out, both the sober living home and clinic were sending samples to the same lab. Couldn't these two entities share the results from one test? The bill also included charges for "confirmation" tests, which involve re-testing the urine with an additional machine to verify the absence of drugs in the sample. Was this really necessary? Often, these secondary tests look for drugs never used by the patient. At what point are labs performing analyses just for the sake of financial gain and not helping the patient?
Healthcare providers have also gotten in on this lucrative action. Keep in mind, for every test that's ordered, a doctor must sign off on it. Some physicians bring in between $3,000 and $8,000 a month from the drug tests performed at just one clinic or sober home – and they often work with multiple facilities.
Rationalizations or Recovery?
Of course, these drug tests are more complex than the at-home kit from Walgreens. They're more sensitive and can detect a wider variety of substances at smaller amounts. Still, something seems shady about the immense profit margin for these tests. At current rates, a single urine drug screen can cost more than a day of therapy. This structure seems broken. It raises the questions:
Are resources going where they will truly help people in recovery?
If we look at recovery solely as "big business," how can we possibly focus on the treatment patients need?
Are we trying to help the millions struggling with substance abuse in this country, or do we simply want to cash in on their pain?
Additional Reading: Has Workplace Drug Testing Made a Positive Impact?
Image Source: iStock
.