Drug Czar: Legalized Pot Promotes Drug Abuse
As more states throughout the country begin to consider legalizing marijuana, White House officials have hit back by declaring that these efforts at the state level are hurting efforts to combat drug use nationally.
The Legal Transition
Recreational marijuana use is now legal in Colorado and Washington, in addition to the town of Portland, Maine. Voters in Maine's South Portland and Lewiston will decide later this month whether pot will become legal in those areas as well. And it could become legal throughout the state as early as 2016.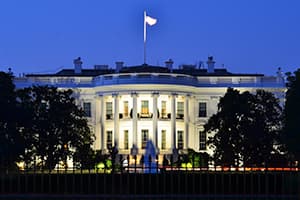 Michael Botticelli, acting director of the White House's Office of National Drug Control Policy, believes legal marijuana sends out mixed messages that could ultimately lead to an increase in drug abuse.
"It's hard to say at one level that we want to think about prescription drug abuse and heroin abuse without looking at how to prevent kids from starting to use other substances from an early age," he said at a town hall forum earlier this month in Bangor, Maine.
Botticelli went on to cite statistics that one in nine marijuana users will become addicted to pot. He also said that early marijuana use will ultimately lead to problems with other drugs including prescription opioids and heroin.
The Gateway Drug
Marijuana serving as a gateway drug to other substances has long been a source of debate among medical experts and marijuana advocates. The Marijuana Policy Project, an advocacy group based in Washington, D.C., says there is no evidence to support that the chemical make-up of marijuana will lead to an increased chance of using harder drugs. While most medical professionals are willing to accept this statement, substance abuse expert Mike Gimbel believes the social aspect of drug use is what leads to a progression towards harder substances.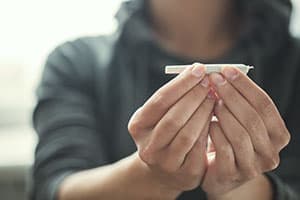 "Eighty percent of addiction is due to environment," explained Gimbel.
"Especially for children, if they are exposed to an environment where people are drinking or smoking pot, they are much more likely to enter a world where they can find drugs like heroin or cocaine. I consider marijuana a social gateway drug."
Colorado Gov. John Hickenlooper attempted to address this issue by proposing revenue from the state's retail pot taxes be put towards promoting substance abuse treatment, anti-drug campaigns geared towards youth and the current campaign to discourage people from driving while high.
The first $40 million collected from Colorado's special excise taxes has been earmarked towards school construction, but that amount will likely be cleared by the middle of 2015.
Learn more about available options for marijuana abuse and treatment.
Images: The White House/Instagram/Tumblr