Drug Courts Lose a Significant Battle
The nationwide opiate addiction crisis has sparked yet another controversy – as if daily deaths from prescription painkillers or heroin overdoses weren't controversial enough – pitting the federal government against its own funded drug courts.
As with many legal issues, the people trying to reassemble their lives after incarceration and active addiction are the ones who get caught in the crossfire.
Drug Courts and Getting Clean
Last month, the Substance Abuse and Mental Health Services Administration (SAMHSA) issued a grant announcement to their funded drug courts – and future applicants – stipulating that the courts can no longer mandate that their clients stop medication-assisted treatment (MAT).
In addition, SAMHSA drug court grantees "are encouraged to use up to 20 percent of the annual grant award to pay for FDA-approved medications when the client has no other source of funds to do so," according to the new Request for Application (RFA).
"We are trying to make it clear that medication-assisted treatment is an appropriate approach to opioids," said SAMHSA's administrator Pamela Hyde.
The MAT Confusion
According to a statement from the National Association of Drug Court Professionals (NADCP), however, drug courts already refer people to MAT programs.
"Drug Courts treat over 145,000 addicted individuals per year, referring more people to medication assisted treatment than any other program in the U.S.," explained NADCP CEO West Huddleston and Chief of Science, Law and Policy Doug Marlowe.
Drug Courts treat over 145,000 addicted individuals per year, referring more people to medication assisted treatment than any other program in the U.S.– West Huddleston "An individual in Drug Court is 10 times more likely to receive medication than one on probation or parole, and five times more likely than the typical patient in substance abuse treatment."
Huddleston and Marlowe say their drug courts carefully train court staff to make competent decisions and to work only with physicians who are "experts" in addiction issues.
"Lest we forget, the largest upsurge in drug addiction in our country is inappropriately prescribed narcotics by poorly trained or ethically compromised physicians," said Huddleston.
There is a wealth of existing evidence that shows, when used as directed, MAT works.

MAT Fact: "The opioid antagonist naltrexone and maintenance therapies using the agonists buprenorphine or methadone have proven effective at helping patients recover from opioid addiction and at reducing overdoses," says Dr. Nora Volkaw, director National Institute on Drug Abuse.
Treating Addiction is the Goal
Great care must be taken on the part of drug courts to not only ensure the safety of their clients, but to continually evolve with the science behind MAT.
Flexibility is key.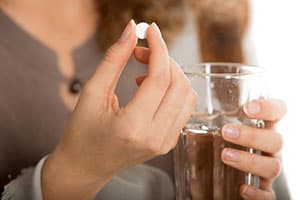 Mary Covington, special programs manager for the STAR Drug Court and Veterans Court in Harris County, Texas, recalls her court's early stance on MAT.
"Originally, we didn't allow folks on methadone to be in our program," she says, and consequently, had to deal with positive drug tests when offenders appeared in court.
Covington says that today her STAR Drug Court does allow its clients to pursue MAT if they have the means to pay for the treatment and medication. "We have the ability to test for the specific metabolites, so we know when someone is taking methadone and comes back positive for hydrocodone," she explained.
"We just have to make sure we are carefully monitoring the compliance with the medications and do everything we can to help those who don't have the means to be just as successful."
Additional Reading: Will Entering a Drug Rehab Help My Legal Case?
Image Source: en.wikipedia.org, pixabay.com