Dropping Out of Rehab: Who's at Risk?
Psychological factors like stress and PTSD could play a major role in determining why people drop out of opioid addiction treatment programs before completion, a new study finds.
Methadone Programs and Dropout Rates
Researchers examined the impact of stress on 58 people who were receiving treatment for opioid addiction. Their goal was to identify the individuals at a higher risk of dropping out before completing the program.
Methadone maintenance treatment (MMT) is a widely used, evidence-based opiate treatment program. In these programs, medical professionals are able to use methadone as an opioid substitute for drugs like heroin and OxyContin.
And yet, despite their popularity in drug treatment, MMT programs have extremely high drop-out rates.
Catalysts for Dropping Out
Researchers measured the participants' stress levels (by self-report), along with measuring their levels of cortisol, a stress-related hormone.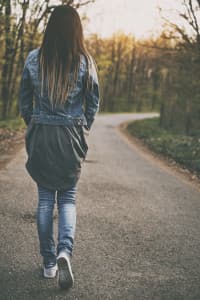 They found that people going through MMT experienced significantly higher levels of stress and PTSD symptoms, compared to "control subjects" who were neither opioid-dependent or receiving treatment.
Compared to individuals still in MMT after 6 months, those who did not complete the program reported similar levels of stress, but had a much greater likelihood of abnormal cortisol (91 percent vs. 51 percent), suggesting their stress levels were actually higher.
More than half of the study participants (60 percent) met the criteria for a PTSD diagnosis, said researchers.
The group who dropped out of MMT early also showed more withdrawal symptoms, greater opioid use, less compliance with taking medication and lower attendance of group therapy. But abnormal cortisol levels were still the number one predictor of who would most likely drop out of treatment.
Meanwhile, a greater proportion of patients with normal cortisol levels remained in MMT programs over the course of six months.
What do the Findings Mean?
Potential take-aways from this research study are:
Treatment programs should screen for stress in MMT patients when they are admitted. This could help identify who is at higher risk of dropping out, so the program could tailor treatment to suit their specific needs.
The findings also highlight the importance of measuring stress both subjectively (patients report their perceived stress) and objectively (testing cortisol levels), since abnormal cortisol levels were found even among patients who reported average or little stress.
Researchers say, given the high rate of PTSD among MMT patients, treatment providers may want to screen specifically for PTSD.
For people in recovery, the study serves as a important reminder that stress can affect your resolve to stay in a recovery program, even if you are not aware of it. It may be beneficial to examine factors in your life that potentially cause you stress, then discuss those factors with your therapist and/or doctor.
Additional Reading: Opioid Addiction: Why Don't More Rehabs Use Suboxone?
Image Source: iStock