Doing Time: Should We Force People to Get Clean?
The decision to go into a detox program is almost always an extremely difficult one. By that time, most addicts have hit rock bottom and finally realize they won't be able to kick the habit without professional help.
Despite the individual circumstances, choosing to enter a rehab program is just that: a personal decision. But what happens if that choice is removed and rehab becomes a form of mandatory punishment? Does that change the game? Well, Massachusetts Governor Charlie Baker is poised to find out. If things go according to plan, a large number of addicted MA residents will no longer have a choice in the matter.
Do not pass go; do not collect $200 – head straight into detox.
The Mandatory Detox Project
In an attempt to address the state's growing prescription drug problem, Governor Baker proposed a bill last month that would allow hospitals to hold substance abusers for 72 hours if they are deemed to be a danger to themselves or others.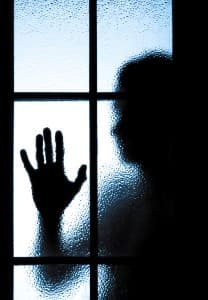 Governor Baker justified the proposal during a news conference, stating that "we've tripled the number of people in the past four years who've died of an opioid overdose – in the short term, the goal here has to be to disrupt the trend."
Baker's plan is certainly well-intentioned. Since taking office in January, his administration has made substance abuse treatment a top priority, allocating a whopping $114 million to fund anti-addiction initiatives. Among his list of accomplishments, Baker has added 165 treatment beds since June and launched a bulk naloxone purchasing program.
All the extra attention and new targeted recovery programs should be a welcome change in Massachusetts, right? Well, not so fast. Turns out there are quite a few issues surrounding the Governor's plans to take the proverbial bull by the horns.
A Forced Rehab Debate
Some state officials believe that involuntarily "holding" a patient in detox could be a violation of civil liberties. What's more, many of Baker's constituents say forced rehab could ultimately discourage people from getting treatment.
As many experts have pointed out, people who are forced into rehab generally lack the self-motivation to get (and stay) clean. The lack of motivation ultimately serves as a catalyst for relapse. Sadly, many people walk out the doors of a detox program and, in a matter of minutes, they're right back to getting high.
Around the Nation
Make no mistake; the idea of forced detox isn't limited to Massachusetts. Several other states have similar protocols in place for adults who pose a danger of themselves or children under the age of 18.
Florida's Marchman Act is one of the more progressive addiction treatment laws in the country. The law says an individual can be forced into drug rehab if either a spouse or relative is present to petition for court-ordered rehab. If family members are not available for any reason, three people who have direct contact and knowledge of the addict's condition can serve as an acceptable alternative.
No matter how you slice it, getting your loved one on board with the treatment process is her best bet for a successful recovery. Let her know you're concerned about her health; point out the mental and physical changes you've noticed. Once she knows she has the support of family and close friends, it will give her even more motivation to embrace treatment and thrive in recovery.
Additional Reading: 4 New Drug Policies You Should Know About
Image Source: iStock