Does Data Show Supervised Injection Sites Save Lives?
A recent article in Forbes Magazine reported on a group of opioid activists "going rogue" to prove safe injection sites save lives.
One of these injection sites was independently observed by UC San Diego medical sociologist Peter Davidson and RTI International epidemiologist Alex Kral. Their findings were later published in The American Journal of Preventative Medicine.
In their Forbes interview, these researchers address not only the opioid epidemic in the U.S., but the many benefits of supervised injection sites.
Going to Extremes to Save Lives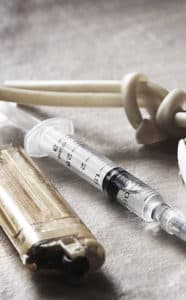 Supervised injection sites are prohibited in the U.S., despite their proven success in countries around the world. Because of this ban, some supporters are taking pilot projects underground to demonstrate the merits of supervised injection facilities in hopes of preventing numerous overdose deaths.
Davidson and Kral observed one "safe" injection site that's been in operation for nearly three years in an undisclosed urban area. This site provides intravenous drug users with medical outreach services and a clean, safe space to inject – including clean needles and their disposal, which helps eliminate the spread of illness. Supervision is provided by staff members with specialized training in:
Overdose prevention
Administration of naloxone
Rescue breathing
Injection technique
Harm reduction methods
The Numbers Don't Lie
In its first two years of operation, this observed safe injection facility served around 100 clients, supervised 2574 injections, safely disposed of an estimated 1725 syringes, and succesfully reversed two overdoses.
Kral noted more remarkable statistics, which speak to the success of the site:
More than ninety percent of people at this location said they would otherwise have injected in a public area.
Sixty-seven percent said they would've disposed of their equipment unsafely.
An estimated 2300 instances of public IV drug use were prevented.
Nine percent of IV drug users at the safe injection site said they had used unclean needles, putting them at risk for HIV, Hepatitis C, and other blood-borne illness.
What's more, the site doesn't rush people to inject – a problem 80 percent of users face when shooting up in public. Rushing shots can lead to failed drug injection – leading to abscesses and infection – and an increased risk of overdose.
One safe injection site client stated, "It's also really important in this day and age, especially with so much fentanyl around and present in heroin, for people to be able to get a taste of their drugs first before injecting the full amount – people in public health are really pushing for this, but it's not something you can do if you're rushing…"
During the two years Kral and Davidson observed the site, only two overdoses occurred – both of which were reversed using naloxone.
Risk Versus Reward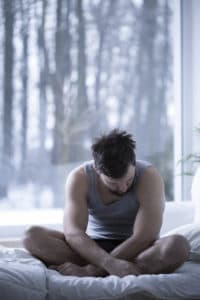 Other than the benefits of protecting users from overdose and preventing associated public risks, Kral said this "safe" site could help prompt conversations about the effects of substance abuse and how to access treatment programs. Staff had told him they had been able to get users medical attention for other health concerns, which, in turn, reduces their need for emergency care.
"The program can't officially co-locate those services because it's an unsanctioned project. Staff members can't make referrals directly – it has to be, 'By the way, we met this person, who's interested in this treatment,'". Similarly, doctors and nurses are unable to legally take part in this program because it puts their licenses at risk.
While success of this site may seem small compared to the enormous scale of the opioid epidemic, Kral thinks it may speak to the bigger picture:
"I think there's a thirst for information on this, but it's a little bit of a catch 22: A lot of organizations which are interested in opening sites won't do so until this is legal, and it won't be legal until there is research showing that it works…The American Medical Association is in support trying of these sites, as is the Massachusetts Medical Society. Elizabeth Warren has spoken about them, and Nora Volkow, director of the National Institute on Drug Abuse, has asked for local data."
In the meantime, the staff at these underground facilities continue to take the risk of providing services because they want to save lives in their communities. Kral refers to them as heroes. Let's hope the benefits discussed in Kral and Davison's article will influence a change in conversation among legislators and we'll begin to see alternative solutions to the opioid crisis.
Additional Reading:   The Opiate Crisis is Officially a Nat'l Emergency – Now What?
Image Source: iStock