Ditch the Tough Love and Treat Us Like Human Beings
Year after year, all across the country, thousands of people are sent to prison for drug offenses. Many are addicted and need help, yet locked up for long periods of time and given no treatment. So when the majority get released, they don't get better – they relapse, recidivate and the endless cycle perpetuates.
Tough Love Doesn't Work
In the past, as in the present, society has dealt with addiction by using punishment, withdrawal and condemnation – without much success. Even the most common treatment methods – tough love, interventions and 12-step programs – can be counterproductive in battling addiction, at least according to journalist Maia Szalavitz.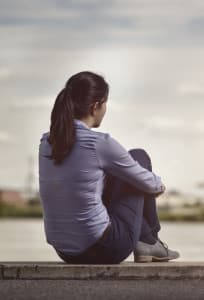 Szalavitz, a recovering addict who has covered addiction and other drug-related stories for nearly three decades, told NPR that tough love and 12-step programs are less helpful than simply treating people "like human beings."
These treatment methods incorporate prayer, restitution and confession into the recovery process, which make people believe that addiction is a sin, rather than a medical problem.
"We have this idea that if we are just cruel enough and mean enough and tough enough to people with addiction that they will suddenly wake up and stop, and that is not the case," said Szalavitz.
A Little Love and Understanding
Szalavitz's new book, Unbroken Brain: A Revolutionary New Way of Understanding Addiction takes a different stance on battling addiction and, instead, aims to destigmatize it. As such, she advocates for "harm reduction" programs that don't punish those struggling with substance abuse, but instead provide them support and empathy.
So, how can you employ a softer approach? The first step is to understand how addiction works as a psychological symptom. Understanding the underlying issue is more effective than attempting to control it through discipline or withdrawal.
Remember: You can't fix another person's substance abuse problem or make them seek help, but there's a much better chance of success if you approach the topic with understanding.
Additional Reading:   We'll Never Kick Addiction Without Compassion
Image Source: iStock