Dial-a-Drug Gang Goes Up in Flames
If you need more proof that we're living in the age of technology, look no further than the "digital" drug sales of a British gang led by Sahil Patel, the self-described "best drug dealer in East London."
Patel was a hands-on "executive," running the illegal drug business alongside eight "hired helpers" who were tasked with distributing products and various other dirty deeds.
Will this be Pickup or Delivery?
Using a 24-hour phone line, the British gang took orders for two major drugs: crack cocaine and heroin.
Customers submitted drug requests by leaving voicemails or sending text messages.
At the height of its success, this drug gang fielded more than 1,000 orders per day. However, phone records show the hotline received more than 66,000 phone calls and 7,937 text messages over a 92-day period.
Last week, a large British task force finally brought Patel's digital drug delivery service to an end.
Busting the Drug Ring
British police officers stormed Patel's place of "business" with warrants in hand. Authorities seized over 900 grams of crack cocaine and heroin, all of which had a street value of nearly $100,000.
All nine of the gang's members were jailed and quickly ushered before a judge. In the end, the court handed each one a lengthy prison sentence.
Authorities seized over 900 grams of crack cocaine and heroin, all of which had a street value of nearly $100,000.Patel was found guilty of conspiracy to supply Class A drugs, along with possession of a firearm and ammunition with intent to endanger life. He was given a 16-year sentence for all charges.
Patel's relative, Hamza Patel, received a sentence of more than six years. The remaining six gang members received varying sentences that peaked at two years. Abdulkadir Mohamed, who was also convicted of conspiracy to supply Class A drugs, is the only member yet to be sentenced.
Flooding the Streets
The crack and heroin that Patel's gang distributed were both extremely pure and highly potent, meaning they posed significant and potentially fatal side effects. These two drugs are known to cause:
Crack cocaine: Long-term use of crack cocaine, for example, causes heart, liver and kidney damage, along with a high potential of respiratory failure and heart attack. Tooth decay and "crack lip" are also common effects of hot crack pipes pressed up against a user's lips.
Heroin: This deadly opiate causes effects that include partial paralysis, loss of memory and a weakening of the immune system. The withdrawal symptoms caused by heroin are just as intense as those caused by crack cocaine and can even spark thoughts of suicide.
The Business of Drugs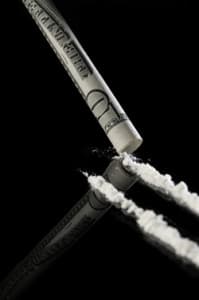 Patel's British drug gang isn't the first of its kind. Other major drug rings have conducted business by phone and computer.
Last January, a federal judge sentenced two twin brothers to 14 years each for running a $2 billion Mexican drug ring. The duo conducted business by phone from the comfort of their Mexican ranch.
Pedro and Margarito Flores, 33, each pleaded guilty to one count of drug conspiracy in 2012. They were able to avoid life sentences by cooperating with authorities and providing evidence against the notorious Mexican cartel leader Joaquin "El Chapo" Guzman.
Additional Reading: Mexican Cartel Takes Drug Smuggling to New Heights