Desperate Times: Heroin Addict Films Her Own Detox
"We'll put you on a waiting list. It'll be about six months."
"Sorry; we don't have any beds open. Our facility is full."
"We don't offer that kind of treatment here."
"Sure, we can help. That will be $31,000 please."
"Thank you for coming in. By the way, you have the right to remain silent…"
"I can't take on any more patients."
For those seeking out some kind of treatment for an addiction, these responses are all too common. While there's certainly no shortage of rehab facilities, for most Americans, the treatment options simply aren't there.
Desperate Times, Desperate Measures
Our nation sees 120 deaths from drug overdoses each day. The CDC tells us that heroin-related overdose deaths skyrocketed 39 percent between 2012 and 2103; New York City alone had 420 heroin overdose deaths during 2013.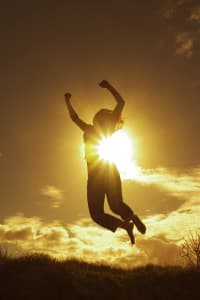 How many of these people tried to get help, only to hit a dead end? Thanks to a lack of affordable facilities and appropriate treatment centers, many addicts are taking desperate measures to get clean. Mariah P. is one of them.
At the age of 19, Mariah was already a seasoned heroin addict. In fact, she'd overdosed four times in the previous month. This time, things were different; this time, Mariah desperately wanted to get sober for herself. Despite a sincere desire to do the work, she couldn't find a rehab program to take her in.
Out of luck and out of options, Mariah took a huge risk – she went cold turkey and detoxed all alone at home.
In an effort to hold herself accountable, she filmed her detox process as a reminder of the low point she reached that night. She also wanted to share her story, realizing she is not the only one out there struggling to find a suitable rehab program.
Determined to weather the storm, Mariah has been sober for over a month.
Getting Real About Getting Treatment
Believe it or not, there are thousands of people in this country who are – quite literally – dying to get sober.
In fact, a recent study in the Journal of the American Medical Association revealed that 80 percent of those dependent on heroin or painkillers are not getting treatment.
Another study found the lack of capacity for treatment so great that there are nearly a million opioid addicts who cannot access treatment – if they wanted to.
Why is Getting Help so Hard?
It's certainly no secret that we are in the middle of what's been dubbed an "opiate epidemic." Our nation's problem began as an addiction to opiate painkillers like OxyContin, Opana and Vicodin. Once the pills became either too expensive or too hard to find, addicts turned to an opiate that is much cheaper and easier to find: heroin.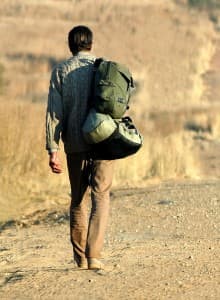 Research has shown that medication, coupled with counseling, is the most effective form of treatment for opioid addiction. Suboxone and methadone treatments have seen success in treating the physical factors of addiction. Unfortunately, thousands of addicts have no access to these medications.
In one Ohio clinic, the waiting list for Suboxone is more than 500 patients long. Doctors are also limited in prescribing the drug; specialized training is required, while federal regulations limit each physician to treating no more than 30 patients at a time, or 100 with special approval.
In many counties, treatment facilities, whether medication-based or not, are simply scarce, understaffed, or non-existent. As if that wasn't enough, there's also a cash-flow issue – treatment is very expensive.
Some Medicaid programs restrict access to opioid withdrawal drugs. Without insurance co-pays or state aid, the medications can cost several hundred dollars each month. As for in-patient rehab, private residential treatment centers cost an average of $31,500 for 30-day programs.
Who has this kind of cash? Desperate people seeking to get out of a life of addiction? Probably not.
Additional Reading: A Walk in My Shoes: One Day in the Life of an Addict
Image Source: iStock