Dear Addiction: A Breakup Letter
Closure is extremely important after a long relationship. It allows you to find peace within yourself and resolve issues that may have hindered your personal growth down the road. It also gives you trust that everything in your life will eventually fall into place.
Addiction is essentially a long relationship – albeit a toxic one – so it's just as important to find closure and bring that chapter effectively to a close.
Moving On and Letting Go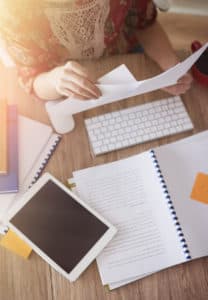 Experts believe there are many different forms of finding closure, whether it be adopting a sense of gratitude about the experience or giving yourself an adequate amount of time to heal.
Another form is by writing a 'goodbye letter.' In this letter, you can fully disclose all your thoughts and feelings – it's a therapeutic way of releasing your innermost tensions. The best part is that it doesn't need to be sent – just putting it down on paper is cathartic enough.
To give you an idea of what one looks like, here's my own goodbye letter to alcohol:
Dear Alcohol,
It started innocently enough. A glass of wine here, a margarita there. You were always there for me when I needed you – to help me celebrate a graduation or a new job. You also got me through some of the lowest points of my life, too: bad breakups, terrible bosses, my parents' divorce.
But after all the good times we spent and the crazy nights I can't remember, you ended up ruining my life. Because of you, the unbelievable happened: I went to prison for four years. And not just that, I lost everything: my law license, my career, my civil rights, my friends. Because of you, my life will never be the same.
So, the time has come to say goodbye, my old friend. As much as I'd like to blame you for what's happened to me, I know that I'm just as much to blame. You and I don't mix well – never have and never will. I'm happy to say I've taken control of my life again and surrounded myself with people who only have my best interests at heart. As much as it hurts to walk away from you, I know this is the right decision for both of us. Without you here to hold me down, I'll finally be able to become the person I always dreamed I could be.
Sincerely,
Natalie
What would your 'goodbye letter' look like to your drug of choice? Share some of your thoughts below – and any advice you think would be helpful in helping someone "break-up" with theirs!
Additional Reading:   Labeled – When Can I Stop Calling Myself an Alcoholic?
Image Source: iStock