Dealers, Doctors, Big Pharma – Who Can You Blame?
When I was in prison, it seemed like the people who were convicted of drug trafficking were treated differently than the rest of us. Serving time for what was considered a first-degree felony (the same as murder), they were given outrageously long sentences and outwardly blamed for the addiction epidemic in our country. Nevermind that they were typically single moms trying to make ends meet for their kids. In society's eyes, they were criminal masterminds, attempting to rob the rest of us of our sobriety.
Blame the Dealers
Many grieving parents blame the drug dealer or friend who supplied their loved one with a substance that ultimately killed them. For example, Roy Allison was overcome with hatred for the man he believed was responsible for his son's overdose death – so overcome that he decided to take the law into his own hands. Absolutely grief-stricken, Allison exacted the ultimate revenge on 36-year-old Duncan Bell, stabbing him to death with a single gouge to the heart. Allison then hanged himself in the same crematorium where the funeral of Roy Jr was held just a few months prior.
In August, we saw a drug dealer held accountable for the overdose death of his client, the first federal case of its kind in Palm Beach County, Florida. A federal jury found Christopher Sharod Massena guilty of distributing fentanyl to Christian "Ty" Hernandez, who later overdosed and died. When Massena is sentenced in this month, he faces a penalty of 20 years to life in federal prison and a fine of up to $1 million.
Blame the Doctors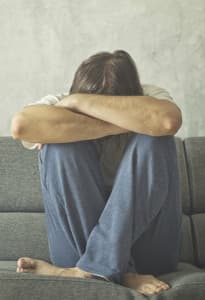 While some use traffickers and dealers as scapegoats, others look to physicians when casting blame. After all, some are guilty of prescribing opioids to those who don't really need them, fueling an addiction that wouldn't have developed otherwise. Or some physicians flat-out over-prescribe, allotting 30 to 60 pills to someone when 5 or 20 would have been adequate. Those forgotten left-over pills become accessible to any friend or family member, putting yet another person at risk in developing an addiction.
Then there are the "pill mill" doctors – those who set up shop, prescribe to anyone and take cash under the table. They're the guys that give the rest in their profession a bad name, as most physicians start practicing not to destroy people's lives, but to help them.
Blame the Manufacturers
In addition to traffickers and physicians, many point the finger at pharmaceutical companies. One such instance is Purdue Pharmaceuticals, the manufacturer of Oxycontin. Purdue mounted an aggressive marketing campaign that included the use of sophisticated marketing data meant to influence physicians' prescribing, as well as a lucrative bonus system encouraging sales representatives to increase sales of Oxycontin in their territories.
At around the same time as Oxycontin's approval in 1995, the Joint Commission issued standards in 2001 requiring the use of a pain scale and stressing the safety of opioids. According to an article in the Wall Street Journal, the Joint Commission even published a guide sponsored by Purdue Pharma on pain management. This guide reportedly stated:
"Some clinicians have inaccurate and exaggerated concerns about addiction, tolerance and risk of death. This attitude prevails despite the fact there is no evidence that addiction is a significant issue when persons are given opioids for pain control."
As a result of these campaigns, physicians believed manufacturers and started prescribing opioids to their patients at alarming rates, mistakenly thinking they were "helping" the whole time.
Many Players, Many Roles
So you see, there are many players who've played a role in the addiction epidemic sweeping our country. Regardless of who's the real culprit, it's important to realize that placing blame and pointing fingers won't necessitate any real change.
Drug addiction impacts millions of Americans, so if we want to stop this growing epidemic, we're going to have to utilize a new way of thinking – one of accountability and personal responsibility. After all, we play a part in developing our own addictions and have to acknowledge that in order beat the disease and live a long and prosperous life in recovery.
Additional Reading:   Addiction Cost Me Time in Prison…and My Civil Rights
Image Source: iStock