CT Website Offers Real-Time Treatment Bed Availability
James wanted help. He'd been struggling with opioid addiction for three years, and he desperately wanted to get his life back on track.
He checked with several treatment facilities, but no one had room. One rehab after another told James, "The only thing we can do is put your name on the waiting list for a bed." After more than a dozen phone calls, James was pretty discouraged. How was he supposed to get help if he couldn't even find an open bed to receive treatment?
Connecticut Decides to Take Action
James isn't alone in his unfruitful search. With 2.2 million Americans currently struggling with an opioid use disorder, there simply aren't enough beds to accommodate the number of patients. Each day, more than 140 Americans die from overdose. Average wait times for a spot in a treatment facility can vary from one month to 18 months.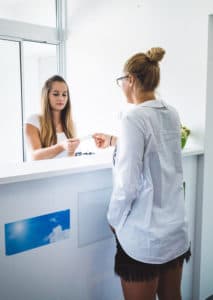 And vacancies in medication-assisted treatment (MAT) programs aren't a whole lot better. In Vermont, more than 500 people are on a waiting list to access buprenorphine. At that rate, it could take years to receive treatment.
In response to these alarming statistics, Connecticut launched a new and innovative website: Addiction Services Bed Availability. The site "provides real-time information on bed availability for addiction services."
Anyone can access the site 24/7 from their phone, desktop, or tablet. Visitors can search availability for roughly 1,000 beds throughout the state, including those designated for residential addiction treatment, detox services, and recovery housing funded by the Connecticut Department of Mental Health and Addiction Services (DMHAS). Site administrators update the site multiple times throughout the day to keep availability current.
The website is funded by a grant that provides Connecticut with $1 million annually for improving outpatient resources, expanding medication assisted treatment, and enhancing statewide treatment.
Connecticut also provides an ACCESS line to connect people to addiction services (1-800-563-4086).
A Ray of Hope
State officials hope these new bed availability resources prove helpful to Connecticut residents, specifically pointing them in the right direction and preventing multiple discouraging phone calls that often cause a person in distress to give up on recovery.
Governor Dannel P. Malloy noted, "Every city and every town in the country has been touched in some way by substance abuse. We have many resources in Connecticut that are available to people who are in need of addiction services. We encourage anyone who needs help to reach out and get support as soon as possible."
Though the opioid epidemic has impacted every corner of this nation, more than one million opioid-dependent Americans need treatment. If Connecticut's Addiction Services Bed Availability website is a success, other states should undoubtedly invest in launching similar sites. When people ask for help in their darkest hours, a resource that points people to recovery options could make a world of difference.
Additional Reading:   Treatment Waiting Lists Can Be a Death Sentence

Image Source: iStock