Connecting Life Purpose, Addiction and Depression
When Jessie was young, her mother was often unavailable – both physically and emotionally.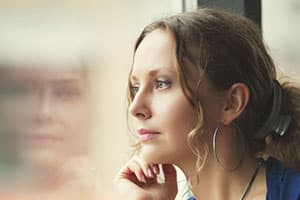 Alcoholism kept her mom from holding down a steady job and, when she was able to work, it was always during odd hours of the night or early morning.
Needless to say, those choices left Jessie without a mother much of the time. That inconsistent parenting style ultimately shaped Jessie's personality. The insecure attachments she formed as a child quickly spilled over into her adult world.
Today, Jessie has trouble connecting with others, often remaining distant, cold and critical. She feels life has no meaning and the result is a lonely existence that often spirals her headlong into depression. She finds herself tempted to continue the cycle of alcoholism her mother began in order to cope with her isolation and depression.
Insecurity, Depression and Addiction
Sadly, Jessie is far less alone than she thinks. In fact, this issue is common enough that it has become the basis for scientific research; the results of a recent study indicate that insecure attachment styles like Jessie's are a risk factor for developing depressive symptoms.
This study, Attachment Style, Spirituality, and Depressive Symptoms Among Individuals in Substance Abuse Treatment, was spearheaded by professors at Florida Atlantic University (FAU).
The research team set out to evaluate how adult attachment styles and spirituality are associated with depression. Their findings, while probably not surprising to individuals like Jessie, are key to helping practitioners effectively treat depression and substance abuse.
The Meaning of Life?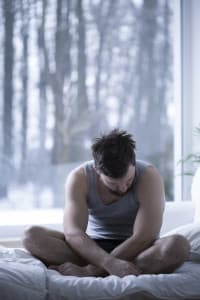 The FAU study is the first to examine how a combination of attachment styles and spirituality relate to depressive symptoms in addicts. For spirituality, researchers specifically looked at existential purpose/meaning in life and religious well-being or the perceived relationship with God.
The research clearly establishes there is an association between alcohol abuse, drug addiction and a lack of ultimate meaning in life. In fact, the researchers found that the spirituality dimension appears to be the most significant factor affecting depressive symptoms.
Will the Data Affect Treatment?
Now that we know their significance, attachment and spirituality issues can and should be prioritized in treatment planning. Mainly, treatment should address attachment and purpose.
Practitioners can focus on helping those with insecure attachment styles improve interpersonal relationships. They can also place a high priority on fostering purpose and meaning in life. Because the study revealed that spirituality is a greater factor, practitioners may consider placing the highest priority on those efforts.
Finding Meaning
Researchers found three methods to be effective in helping addicts discover ultimate purpose and meaning. Those methods are:
Encouraging creative talents
Providing opportunities to serve others
Helping them connect to core values through prayer and meditation
This triple play of creativity, service and solitude can help those in recovery establish the meaning that is missing in their lives. And applying the key findings of this study can help Jessie – and thousands more like her – receive the help they truly need.
Additional Reading: New Study Reveals Sharp Spike in Alcohol Use Disorders
Image Source: iStock