Chris Christie Blames China for Our Fentanyl Problem
Governor Chris Christie is no stranger to the opioid epidemic. The New Jersey Republican signed groundbreaking legislation that limits first-time opioid prescriptions to a five-day supply and requires state health insurers to cover at least six months of substance abuse treatment. His pleas for governmental opioid reform and his appointment as chair of President Trump's newly formed opioid commission made front-page news. But, most recently, he made headlines again – this time for identifying China as the main supplier of fentanyl to the United States.
"You are sending this into our country to kill our people," Christie said during a November 28 hearing of the House Oversight & Government Reform Committee. "The first use can lead to death. It is so lethal that law enforcement officers who come to crime scenes have to be careful."
China's Most Deadly Export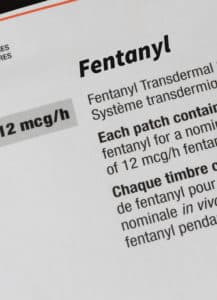 Fentanyl is a synthetic opioid that's 50 to 100 times more powerful than morphine and 30 to 50 times stronger than heroin. Just a quarter of a milligram can kill, and federal data shows it has: an estimated 71 Americans fatally overdose on fentanyl each and every day. In fact, mortality rates more than doubled from 2015 to 2016, making opioid overdose the leading cause of death for Americans under 50.
Christie isn't the only one who believes the bulk of fentanyl shipments are coming directly from China. A U.S. congressional committee agrees with the New Jersey Republican. In a report issued last February, the U.S.-China Economic and Security Review Commission found, after interviewing law enforcement and drug investigators, that "China is the main supplier of fentanyl to the United States, Mexico and Canada." The commission added that Chinese authorities "place little emphasis on controlling its production and export."
Even though China has cooperated with past anti-drug efforts, including the ban on the manufacture and sale of four fentanyl variations last March, officials are skeptical as to whether it had any meaningful effect. In May, federal authorities were able to purchase Chinese-made fentanyl off the dark web, according to the Washington Examiner.
Stopping the Flood of Fentanyl
Governor Christie believes the country needs to do more to prevent this dangerous opioid from entering American borders, which Christie stressed could be accomplished through additional funding. Although he didn't give an exact figure, he commented the $1 billion package made available under President Obama to combat the opioid epidemic just wasn't enough.
"I am not, quite frankly, impressed by $1 billion," he said, adding that his state of New Jersey is spending $500 million of its own money to combat the opioid crisis.
Christie also called for increased border security, as well as enhanced screening to catch fentanyl shipments coming through the mail. He also addressed the high cost of naloxone and stressed the need for all first responders to have access to this life-saving medication. To achieve this, he recommended state and local governments come together and buy naloxone in bulk at lower prices.
Additional Reading:   The Polypharmacy Overdose – A Killer Trend
Image Source: iStock