Cherokee Nation Files Multi-Billion-Dollar Opioid Lawsuit
Oklahoma is home to 177,000 Cherokee tribal members. It's also home to one of the highest rates of opioid abuse in the nation…and the Cherokee are among those suffering the most.
Alarming statistics reveal just how bad things have gotten for tribal members:
Native Americans surpass all other racial and ethnic groups in the rate of drug-induced deaths.
Around one-third of prescription painkillers distributed in Oklahoma go to the Cherokee Nation.
Native American high-schoolers use OxyContin twice as much as the national average.
What's happening in the Cherokee Nation to cause such devastation? According to their recently filed lawsuit, the tribe blames pharmacies for fueling this growing addiction epidemic.
A Blind Eye Boosts Profits
The Cherokee filed their multi-billion-dollar lawsuit against drug distributors and pharmacies including some of the biggest names: Wal-Mart, CVS, Walgreens, along with leading distributors AmerisourceBergen, McKesson, and Cardinal Health. The Cherokee claim these companies ignored signs of drug abuse and neglected their duties to protect the public.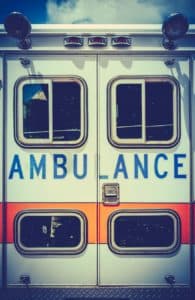 "There are safeguards that are supposed to be followed – federal laws – that they turn a blind eye to because their profits are much more important to them," explained Todd Hembree, attorney general for the Cherokee Nation.
Pharmacies named in the lawsuit allegedly filled suspicious prescriptions and did nothing to prevent the obvious doctor shopping occurring in their midst. The Cherokee believe the businesses allowed – and even encouraged – a flooding of their communities with prescription painkillers. The result: rampant addiction and the deaths of hundreds of Cherokee people. The lawsuit states opioid abuse caused more than 350 deaths in the Cherokee Nation between 2003 and 2014.
In response, CVS Health stated, "We have stringent policies, procedures, and tools to ensure that our pharmacists properly exercise their corresponding responsibility to determine whether a controlled substance prescription was issued for a legitimate medical purpose before filling it." CVS has recently taken steps to set limits on painkiller prescriptions but, for the Cherokee Nation, these efforts may be too little too late. Struggling under the weight of mass addiction, this group wants to ensure these dangerous patterns change.
Take Our "Am I a Drug Addict?" Self-Assessment
Take our free, 5-minute "Am I A Drug Addict?" self-assessment below if you think you or someone you love might be struggling with drug addiction. The evaluation consists of 11 yes or no questions that are intended to be used as an informational tool to assess the severity and probability of a substance use disorder. The test is free, confidential, and no personal information is needed to receive the result.
On Their Own Turf
To set changes in motion, the Cherokee Nation is approaching their lawsuit in a unique way. While others, including the state of West Virginia, have sued Big Pharma, this lawsuit was filed in tribal court. Cherokee Nation lawyers hope this will allow quicker access to corporate records, although they expect a fight to move the case to federal courts.
If the Cherokee win this suit, their struggle with opioid abuse won't disappear. However, welfare officials for the Cherokee Nation believe they have the resources ready to provide recovery and rehab services. But first, the distributors must stop making the drugs so readily available. The Cherokee hope this lawsuit will change business behavior and dry up the flood of drugs that's drowning their communities.
Additional Reading:   Dealers, Doctors, Big Pharma – Who Can You Blame?
Image Source: iStock