CDC Warns Alcoholism Could Break Our Bank
We all know that alcohol abuse can have serious consequences to our health and well-being, but did you ever take a moment to consider what impact it could be having on our economy?
In a new study published by the Centers for Disease Control and Prevention (CDC), researchers looked at how much of a financial impact over-drinking has had on the U.S. economy and, quite frankly, the numbers are staggering.
The Shocking Price of Drinking
In 2010 alone, over-consumption of alcohol lead to a $249 billion price tag for the country, with over $100 billion of that cost being paid by the government.
The $249 billion cost of over-drinking in 2010 was $25.5 billion more than it was in 2006, at $223.5 billion. What could be costing the government so much when people drink more than they can handle? When adding up the costs, the CDC looked at incidents such as medical expenses, damages incurred through crime, and loss of productivity at work.
While they were able to track many of these things, researchers believe the true cost of over-drinking to the economy is far higher, as many incidents are never reported.
The Price-Per-State
On a state-wide level, the CDC specifically explored the drinking habits and consequences of Nebraska's residents.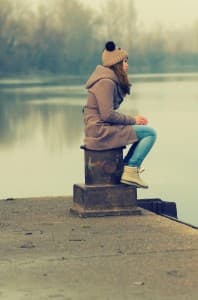 In 2013, youths and adults were taken into consideration for a survey that revealed Nebraska to be the ninth highest state in the country for binge drinking, with four cities ranking in the top twenty cities in the US for over-consumption of alcohol. Not only does this survey expose a serious public health issue, it indicates huge costs for the state, as well.
Over the course of four years, from 2006 to 2010, the costs of over-drinking to Nebraska increased by almost $50 million. The state government paid over $491 million of the $1.16 billion that went towards excessive drinking costs. Researchers estimate that three-quarters of those costs were due to binge drinking by both men and women.
The Nebraska Liquor Control Commission released data in 2010 that indicates only 5.6 percent of the state's cost of consequences to drinking were covered by taxes on alcohol sold.
Cutting Costs and Saving Lives
What can be done to help remedy this situation? Researchers have identified two problems that need to be addressed:
The first issue at hand is the dangerous drinking habits that are leading to such high financial and emotional costs for individuals and the state.
The second issue is how to cover the incredibly high costs that are being incurred. In order to cover some of the expenses, initiatives such as increasing taxes on alcohol would raise more funds. These extra funds could be used to support public health programs, policies that target risky drinking behaviors and hopefully prevent some of these dangerous alcohol-related consequences in the first place.
Additional Reading: Breaking the Bank: The Hidden Costs of Addiction
Image Source: iStock