CARA Act: Tackling the Health Crisis of Addiction
Reaching across all economic boundaries and social strata, substance abuse and addiction affects millions of communities, families and individuals across the United States.
Recognizing Addiction as a Public Health Crisis
From the rural plains of the Midwest to the towering skyline of Manhattan, it's estimated that 85 million people have been touched by addiction, whether they've suffered themselves or experienced the struggle of a loved one.
Fortunately, recovery organizations, community leaders, and politicians are now joining together to fight the problem of addiction in America. After years of a failed and costly War on Drugs, a newly proposed Comprehensive Addiction and Recovery Act (CARA) introduces a new mindset for battling addiction, and we all play an integral role in determining the bill's fate in Congress.
Our voice, as a community, can help millions of individuals who suffer from addiction while providing a more hopeful, stigma-free attitude towards recovery that affects future generations.
What is the CARA Bill?
With an emphasis on prevention, treatment, and education, the CARA bill is an expansive federal policy designed to provide vital resources to local and state organizations that operate on the front lines of addiction. Along with designated funding, which may include up to $80 million, the CARA bill also implements and expands proven-effective practices to assist in addiction recovery and prevention.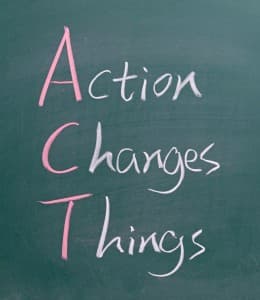 While the bill's goals address all forms of chemical dependency, the CARA bill is also a strong, much-needed response to the epidemic of opioid and opiate addiction now plaguing the United States. Opioid addiction rates and opiate-related deaths have exploded in the last decade, and an effective policy is vital to combating these public health issues.
Although partisan lines rarely break, or even bend, in today's Congress, the bi-partisan CARA bill has support from both sides of the congressional aisle. As the bill continues to circulate through judiciary committees and gain momentum in Congress, it's imperative to express your voice if you support the proposed goals of the CARA bill.
How To Get Involved
Addiction affects everyone in America, directly or indirectly, and the CARA bill provides the unique opportunity for us to make meaningful policy changes. To be a part of the solution, legislatures must first hear your voice.
On October 4th, UNITE to Face Addiction rally will be held in Washington, D.C. to show unified support for a collaborative strategy that effectively addresses the issue of addiction. Promoted as "The Day the Silence Ends," the rally will feature live performance from Joe Walsh, Steven Tyler from Aerosmith, Sheryl Crow, The Fray and more.
After the rally in Washington, D.C., the Partnership for Drug-Free Kids will share a signed petition in support of the CARA bill with legislatures on October 5th. By signing the petition, you're adding your voice to millions of others who have been affected by addiction – while also helping to improve the way America responds to this deadly disease for generations to come.
Key Goals of the CARA Bill
Fund Recovery Community Organizations: While recovery programs exist, most facilities and organizations lack the necessary resources and funding to adequately treat the growing rate of addiction across the country. There is a critical need to implement evidence-based strategies and medication-assisted programs to successfully treat addiction.
Strengthen Educational and Prevention Efforts: Due to years of irresponsible marketing practices and ill-informed physicians, many individuals who became addicted to opioids did not understand the risks of these highly addictive drugs. The CARA bill intends to expand and strengthen educational and prevention programs, particularly for teens, parents, and the aging population. The bill also proposes an expansion of recovery support programs within high schools and on college campuses.
Expand Alternative Sentencing within the Court System: CARA intends to address the issue of prison overpopulation by recommended alternative treatment programs for some drug-related offenses. By expanding community resources and strengthening community-based treatment programs, alternative sentencing becomes a more effective response to many cases of illicit drug use.
Monitor and Control Opioid Drugs: In an effort to combat "pill mill" marketplaces for opioids, CARA proposes strengthening state programs specifically designed to monitor and track prescription pills. The proposal also intends to expand pill disposal programs to keep unwanted opioids out of the hands of children and adolescents.
Implement Effective Overdose Response: Surpassing automobile accidents, drug overdoses are the leading cause of accidental death in America. CARA will expand the availability of the life-saving drug naloxone to first responders and law enforcement agencies. Naloxone reverses the effects of an opioid or opiate overdose, potentially saving thousands of lives each year.
Image Source: iStock