Can a Massive Batch of Ecstasy Pills Pass as Art?
For centuries, artists have relied on odd mediums to express their creativity. Today, instead of Michelangelo or da Vinci paintings, we have elaborate wall art made from slices of burnt toast or full-size bust "sculptures" made from matchsticks. While modern art continues to push the boundaries, one creative mind is currently exhibiting colorful murals that could, quite literally, kill you.
An artist known as Chemical X has created two massive murals meant to resemble the stained-glass windows normally seen in churches. The difference, however, is that these murals are made from ecstasy pills – more than 10,000 of them. Using "wholesale ingredients," Chemical X cooked up the MDMA tablets himself, then glued each pill to its respective panel.
The Drug Art Process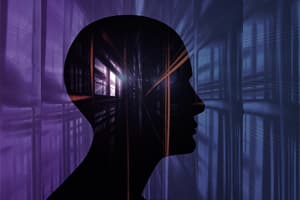 In an interview with Dazed, Chemical X talks about cooking, producing, and embossing the ecstasy pills at a "secret location." The artist even admits that he has all the necessary equipment and ingredients needed to make mass quantities of the drug.
Chemical X goes on to say that he's aware of the trouble he could get into for making and displaying drug art, but there's a "contingency plan to deal with that when it happens."
The ecstasy panels are currently being shown at the Bear Cub Gallery in London.
The artist even admits that he has all the necessary equipment and ingredients needed to make mass quantities of the drug.
Is This Legal?
While X is happy to see his drug-fueled masterpieces hanging in the gallery, he admits he doesn't expect the panels to be there long. With over 10,000 illegal ecstasy pills on public display, the artist anticipates some serious issues. He says when there's "any sniff of the authorities getting involved, they will be removed from the show."
X explains that the last time he unveiled a piece of work constructed with homemade ecstasy tablets, the showing was quickly shut down and his drug art confiscated by the UK's Home Office Division.
Life Imitating Art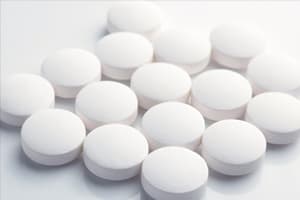 It's easy to assume Chemical X is a fan of "Molly," but he claims it's a professional relationship. The artist tells Dazed that, despite taking his share of ecstasy in the mid '80s, he's now sober and steers clear of the drug on a recreational level.
"Nowadays I'm way too busy to lose the recovery time. We are very strict that no pills are used for anything other than going in the pieces. It's all weighed before and after and any spares are crushed up and used in the next piece. They all have an 'X' embossed on the back so we'd know if someone used the machine for their own ends."
Learn more about treatment options for drug abuse and addiction.
Complex Images