Busted: More Online Pharmacies Shut Down By the FDA
"Consumers go to these websites believing that they are buying safe and effective medications, but they are being deceived and put at risk by individuals who put financial gains above patient safety." ~ FDA Commissioner Scott Gottlieb
Gottlieb is referring to the hundreds of "rogue pharmacy" sites currently in operation. These sites pose as legitimate pharmacies when, in fact, they aren't licensed, and their products include illicit drugs and unapproved versions of prescriptions. The "medicine" people receive may be contaminated, expired, counterfeit, or otherwise unsafe. And purchasing from these online pharmacies can prove deadly to customers.
"In addition to health risks," the FDA noted, "illegal online pharmacies can pose other risks to consumers, including credit card fraud, identity theft, and computer viruses."
Operation Pangea X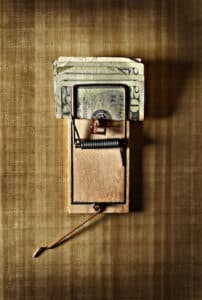 Realizing the risk these fake pharmacies pose, the FDA is working hard to stamp them out. The organization coordinated with Interpol to launch "Operation Pangea X." This effort was part of the 10th annual International Week of Action, a worldwide event currently in its tenth year. The goal: "To combat the unlawful sale and distribution of illegal and potentially counterfeit or substandard medical products on the internet."
Since its inception, the operation has closed more than 3,500 rogue pharmacy sites and seized 25 million illegal drugs. The FDA issued cease-and-desist letters to 400 sites and seized 100 website domains for online pharmacies just this year. They also intercepted 500 packages purchased from these sites. The total Pangea X effort, involving 123 countries, resulted in $51 million in seized medications and 400 arrests. Among the drugs confiscated were pain pills, antipsychotics, nutritional products, and dietary supplements.
Gottlieb admitted, "The ease with which consumers can purchase opioid products online is especially concerning to me, given the immense public health crisis of addiction facing our country. Some of the websites sold unapproved versions of multiple prescription opioids directly to U.S. consumers."
Strike While the Iron is Hot
To further their efforts in the face of this crisis, the FDA launched BeSafeRx: Know Your Online Pharamcy. This campaign is designed to help consumers avoid illegal online pharmacies by providing information, such as:
The dangers of fake pharmacies
How to identify fraudulent pharmacies
Tools to confirm proper licensure of an online pharmacy
Additionally, the FDA has tripled staffing at international mail facilities and doubled the cybercrime and port of entry special agents for their Office of Criminal Investigations. The extra personnel will help catch packages of illicit drugs entering the US and those who send them.
Gottlieb explained, "These efforts are part of a much broader work plan that the FDA is developing aimed at beefing up our efforts to interdict illegal drugs." By educating consumers about the dangers and eliminating sources of life-threatening drugs, the hope is to save lives and curb the current drug epidemic.
Additional Reading:   Online Drug Buys Will Likely Haunt College Students
Image Source: iStock