Bold Home-Based Rehab Program Brings Treatment to You
"People don't recover in their homes. They need to be in a clinical setting. You can't do that."
Steve Randazzo, Founder and CEO of Aware Recovery Care, refused to listen to the naysayers. After years of failed treatment efforts, Randazzo finally made significant progress after learning some valuable information from a group of recovered renovators who were working on his house. The experience proved to be eye-opening.
Aware Vice President Matt Eacott has a similar story; he was given a slim two-percent chance of recovering without a traditional program. With both Randazzo and Eacott successfully living in recovery, the duo decided to take a unique approach to rehab treatment: let patients get the help they need at home.
Embracing a New Rehab Strategy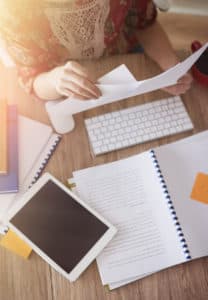 Founded in 2011, Aware seeks "to demonstrate that comprehensive and effective addiction treatment does not require a stay in a traditional institutional setting."
In 2015, the program gained momentum as Anthem Blue Cross and Blue Shield began covering the program's services as an in-network benefit.
Aware's home-based model is now available to more than 150 patients in-network in Connecticut and New Hampshire. Their total client base reaches more than 300, but they're looking to establish an Aware-Anthem partnership in Maine and New York next.
How Does it Work?
Aware offers several distinctive features, such as:
The program lasts one full year.
Patients receive support from a multi-disciplinary team, including an addiction psychiatrist, therapists, nurses, and recovery advisers.
Aware contracts with professionals to expand services based on demand.
The team uses a wide range of evidence-based practices.
The program involves family members in the treatment plan.
The individualized program allows patients to remain on maintenance medication for the full year of the program, if desired.
The program can serve those with varying degrees of addiction severity.
Patients don't have to wait for bed availability.
The team makes frequent at-home visits at the beginning of treatment, and the patient moves toward greater independence as treatment progresses through the year. If patients are employed, they typically continue their regular work schedule during treatment.
The Aware home-based program is also available for self-pay patients for $38,000-$48,000 for the full-year treatment. This dollar amount typically only covers a couple of months in residential or inpatient treatment.
Promising Results
Aware reports that about "70 percent of its patients are either abstinent or engaged in treatment at the end of the full year of team- and home-based support." Considering the program is producing rates of recovery 350 percent above the national average, this sounds like a win.
It appears Randazzo was right to ignore the cynics. Apparently, people can recover in their homes. Their patients are receiving the help they need, in the comfort of their own homes, and successfully discovering a new life of sobriety.
What are your thoughts on at-home addiction treatment? Let us know in the comments section below!
Additional Reading:   7 Beautifully Simple Reasons to Embrace Treatment
Image Source: iStock