Body Obsession: Is Healthy Eating a Disorder?
In a society obsessed with body image, one psychologist has set out to examine the threat of a newly identified eating disorder: orthorexia nervosa.
Though not officially recognized in the Diagnostic and Statistical Manual of Mental Disorders (DSM-5), it is highly likely this disorder's growing prevalence will find its way into future editions.
What is Orthorexia Nervosa?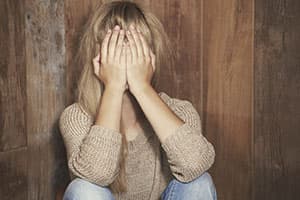 Every day we hear of dieters restricting their food intake. Some eliminate sweets, others avoid dairy, while a few purists consume organic foods only.
Rutgers University-Camden psychologist Charlotte Markey describes orthorexia nervosa as "an abnormal and distressing over-concern with healthy eating, often to the point that an individual will limit their diet in such a way that they risk malnutrition."
The Greek, orthorexia nervosa, translates to "correct appetite."
Orthorexics start out seeking to eat the "correct" foods and end up taking things too far.
What's the Difference?
A dieter crosses the line to orthorexia when healthy diet becomes an obsession and takes over their lives. Dieters spend an undue amount of time thinking about food, even avoiding social situations that might tempt them to eat what they deem "bad" foods.
What are the Dangers of Orthorexia?
Those suffering from orthorexia restrict their diets too severely. As a result, essential nutrients are missing from their diet, eventually leading to the dangerous consequence of malnourishment.
Additional dangers can include:
Low energy levels
Depression
Anxiety disorders
Addiction
How is Orthorexia Nervosa Treated?
When someone's life is negatively affected – physically or socially – by an obsession with proper eating or they appear constantly distraught about the issue, it is time to get professional help.
Markey recommends the following:
Involve a dietician to assess if the person is depriving themselves of essential nutrients.
If so, the dietician can move on to the next step, which is helping the person develop a healthy diet plan.
Markey also suggests pairing the dietician's input this with the help of a counselor who specializes in eating disorders.
Since eating disorders are often accompanied by addictions and other disorders, the person can also benefit from individual and group therapy.
What has the Research Revealed?
The Rutgers study is unique, in that it focuses on the root cause of eating disorders. Markey's studies are unique and come from a developmental psychologist's perspective.
The Rutgers study is unique, in that it focuses on the root cause of eating disorders.Markey noted in her paper, "Invited Commentary: Why Body Image is Important in Adolescent Development," that only one percent of body image publications can be found in developmental psychology journals.
Her results show a strong link between eating disorders and body image, listing academic competence, popularity, social acceptance, romantic appeal and physical appearance as influencing factors.
Markey also states that low self-image and self-doubt result in females' diminishing their creative and intellectual potential. As a result, they take on traditional roles due to their image issues and lower their chances for professional success.
That's not to say that image issues are strictly a female phenomenon. According to Markey, both male and female adolescents speak with their friends about their appearance, and peer feedback affects efforts to alter their bodies.
Additional Reading: New Therapy Shows Promise for Severe Anorexia
Image Source: Pixabay
Thank you for your feedback.
American Addiction Centers (AAC) is committed to delivering original, truthful, accurate, unbiased, and medically current information. We strive to create content that is clear, concise, and easy to understand.
While we are unable to respond to your feedback directly, we'll use this information to improve our online help.