Are We Losing Faith in Methadone Programs?
Though methadone has been used to treat heroin addiction for decades, a new study reveals the public has very little faith in its overall effectiveness. An extremely powerful opiate drug, methadone is dispensed out of licensed clinics that operate (and thrive) in states across the nation.
So, why the lack of faith?
A Quick History of Methadone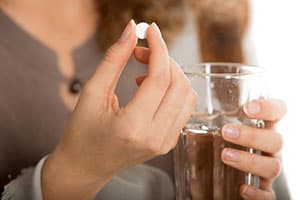 The majority of Americans support drug treatment as opposed to incarceration for non-violent drug offenders, but that doesn't mean everyone agrees on the best method of treatment. A new study found that despite numerous research projects showing that methadone treatment is a largely successful option for heroin addicts, most Americans aren't in support of it.
According to the latest YouGov/Huffington Post survey of 1,000 adults, only 19 percent believed heroin addicts should be on a medically supervised methadone or synthetic opiate program.
Additional recovery-related thoughts obtained from this survey are:
Half of the participants did not recommend methadone, but instead suggested a total detox and regular Narcotics Anonymous meetings.
The remaining 31 percent admitted that they're not doctors and were unsure of the best method for treating addiction.
More than half of those polled also said they would be uneasy with having a methadone clinic in their neighborhood.
A Sobering Experience
When it comes to professional opinions, few have a resume as impressive as Dr. Nora D. Volkow, director of the National Institute on Drug Abuse. Dr. Volkow says that using a combination of behavioral therapy and a doctor-supervised medication regiment is the most effective form of treatment for heroin addiction.
…using a combination of behavioral therapy and a doctor-supervised medication regiment is the most effective form of treatment for heroin addiction. The symptoms of heroin withdrawal are severe and include vomiting, cold flashes and muscle/bone pain. Many of these symptoms can be dangerous to your health and overall wellbeing, so quitting "cold turkey" is never a good idea. Thanks to the potential dangers, heroin addicts are strongly urged to seek medical supervision when detoxing.
Take Our "Am I a Drug Addict?" Self-Assessment
Take our free, 5-minute "Am I A Drug Addict?" self-assessment below if you think you or someone you love might be struggling with drug addiction. The evaluation consists of 11 yes or no questions that are intended to be used as an informational tool to assess the severity and probability of a substance use disorder. The test is free, confidential, and no personal information is needed to receive the result.
A Look at Behavioral Therapy
If you don't have access to methadone or you simply prefer to avoid the drug altogether, alternative treatments are available. One of the most widely used alternative treatments comes in the form of behavioral therapy. Variations of this therapy include:
Cognitive behavioral therapy can increase the skills for dealing with – and overcoming – relapse triggers, as well as modifying counter-productive recovery behaviors.
Contingency management, which typically uses a voucher-based system where patients earn "points" for negative drug tests and can redeem them for items that encourage healthy living.
Alternative Treatment Options
Other drugs can be used to treat a heroin addiction. By far, one of the most commonly used medication treatments is buprenorphine. It blocks the symptoms of withdrawal and stifles heroin cravings, while also preventing your ability to get high off other forms of opiate drugs.
The most prevalent forms of buprenorphine are Suboxone and Subutex. Both were approved back in 2002 and, unlike methadone, there is no government agency in charge of tracking buprenorphine use.
For those who need an intensive inpatient setting to kick heroin, holistic rehabs are another option. Many of these recovery centers even specialize in the treatment of heroin addiction. In a holistic rehab, the focus is placed on natural, non-medicinal approaches to deal with heroin withdrawal. Treatment plans generally include the use of herbal remedies, meditation, animal therapy and gentle exercise.
Additional Reading: Are You Addicted to Heroin?
Image Source: pixabay.com, en.wikipedia.org