Are Pharmacies Blocking Your Access to Treatment?
Heralded as a "miracle drug" in the past, Suboxone is a partial opioid agonist that is highly effective in alleviating opiate withdrawal symptoms. It's also considered an important maintenance tool in many opiate addiction recovery plans.
Despite its frequent use and benefits, however, a growing number of pharmacies now refuse to fill Suboxone prescriptions. And it kind of goes without saying that, if you can't fill your Suboxone prescription, it could quickly derail your prescribed treatment plan.
That still leaves us with several unanswered questions: Is refusing to dispense Suboxone simply a practice in professional protocol or is it nothing more than personal prejudice? And perhaps more importantly, is it legal for a pharmacy or a pharmacist to deny someone access to their own valid Suboxone prescription?
Suboxone Stigma
Although it does have the potential to be abused, Suboxone is considered safe by most clinicians when used as prescribed. Thanks to the prescription pill epidemic, pharmacies now find themselves under increased scrutiny.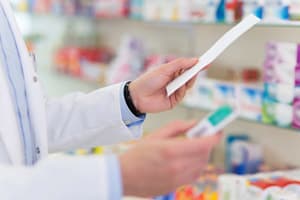 After multiple complaints were filed against Walgreen's, the nation's largest pharmacy chain found itself in hot water. Eventually, the federal government stepped in and fined Walgreen's $80 million, citing a failure to responsibly dispense painkillers.
Despite the hefty fine, Walgreen's continued to seek out "legal" loopholes that would allow them to avoid dispensing Suboxone. For example, the pharmacy giant now implements a "secret checklist" each pharmacist must follow when dispensing select narcotics. As if that weren't enough, the pharmacists were also directed to search for patients with "red flags," such as a suspicious prescription history or paying cash versus using insurance. When found, the flags allow pharmacy staff to turn customers away at-will.
With opiate addiction running rampant, it may seem as though the checklist is a reasonable company policy. However, the same system has been criticized for upholding a potential personal bias thinly veiled as company policy.
Take Our "Am I a Drug Addict?" Self-Assessment
Take our free, 5-minute "Am I A Drug Addict?" self-assessment below if you think you or someone you love might be struggling with drug addiction. The evaluation consists of 11 yes or no questions that are intended to be used as an informational tool to assess the severity and probability of a substance use disorder. The test is free, confidential, and no personal information is needed to receive the result.
The Political Landscape
Over the last couple years, a total of twelve states have enacted a "Consciousness Clause" law for pharmacy workers. Under these guidelines, the pharmacist is within his or her rights to turn customers away based on moral conflicts. A Consciousness Clause, however, extends only to the individual pharmacist – not the pharmacy as a whole.
Recent legislation is also making Suboxone harder to obtain. In 2015, both Kentucky and Tennessee passed new state laws designed to cut down on Suboxone use with dispensing restrictions.
However, it can easily be surmised that the rise of Suboxone treatment – and resulting prescriptions – in these states directly correlates to the rise of statewide painkiller dependency. Whether it's a misunderstanding of Suboxone or simply an overt stigmatization, it seems the smoke is somehow being blamed for the fire.
Is it Legal to Refuse Service?
In short, yes and no. According to Title 21 of the Code of Federal Regulations, the responsibility rests with the prescribing physician. It also states that "a corresponding responsibility rests with the pharmacist who fills the prescription."
However, the very same law specifically allows the use of Suboxone for detoxification and maintenance treatment. In other words, culpability opens a broad door of interpretation for everyone involved.
If you are unable to fill a valid Suboxone prescription, contact the prescribing physician or your treatment program case manager immediately and work with them until the matter is resolved.
Additional Reading:
Suboxone Specifics: A Look at Treatment Options
Image Source: iStock