Are Drug Monitoring Programs Really Working?
In 2014, 19,000 people died from overdoses involving prescription opioids. This number is up 16 percent from the previous year. In response to this growing epidemic, 49 states have instituted Prescription Drug Monitoring Programs (PDMPs).
PDMPs are statewide electronic databases that track the prescribing and dispensing of controlled substances. Pharmacy personnel enter patient and drug information into the database before dispensing narcotic medications of any kind. Healthcare providers are encouraged to check this database before prescribing opioids and again, periodically, if treatment continues.
The goal is to help prescribers and pharmacists identify patients who are at risk for abuse, while the databases are designed to provide red flags for prescription misuse and help prevent addiction.
Have the Programs Been Successful?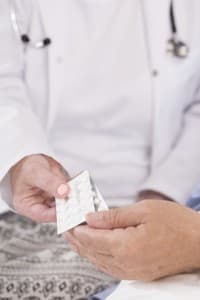 A recent study found that states using PDMPs experienced a 30 percent decrease in the number of prescriptions written for opioid painkillers.
Positive Results
These programs are effective in reducing "doctor shopping" – when patients visit multiple healthcare providers to obtain several prescriptions for the same drug.
The PDMPs help to change prescriber behaviors, making doctors more cautious about prescribing these medications. This is due, at least in part, to the information obtained from the database, but could also be due to the fact they know their activities are being monitored.
Doctors can use the PDMPs to identify the unauthorized dispensing of controlled substances under their name. If they see a prescription they didn't write, they can easily track down the patient or prescriber.
Could We Do More?
Despite all the positive results seen from PDMP use, there are some drawbacks. Many physicians and medical professionals say the shortcomings of PDMP programs can discourage full utilization.
What are the issues?
Accessing the data is time-consuming for already-hurried healthcare providers.
Data isn't integrated into electronic health records. This means physicians must access a separate system during patient visits.
The database isn't 100 percent reliable. If a pharmacy doesn't report their data, or reports it incorrectly, the data is missing or wrong.
If a patient's name is spelled differently on various prescriptions, the system might not catch duplicates. Or, if a spelling error has occurred, it may be difficult to find the patient in the database. If a prescription was just written in the past few days, it may not be in the system yet.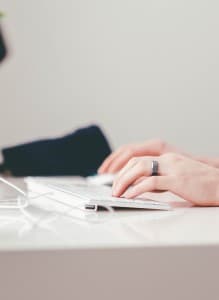 Many states are now exploring strategies to improve PDMPs. Some of their proposed changes include:
Unsolicited reporting: Patient alerts could be sent to prescribers, warning them that a patient could be engaged in harmful drug use.
Delegation: This allows a nurse or office staff to access PDMP reports on the prescriber's behalf.
Integration of PDMP data with electronic health records: This would make a patient's controlled substance prescription history available to doctors during each office visit.
One Step at a Time
PDMPs are decreasing the number of narcotic prescriptions, but are they really preventing addiction? The jury's still out on the prevention debate, but most experts can agree there are gaps that must be filled. One common issue that PDMPs don't address is when people with valid prescriptions give drugs to family members or friends (either voluntarily or when their medication is stolen).
Even with holes, one could argue that the development and use of PDMPs are a step in the right direction. In a prescription drug epidemic, it's certainly better than standing on the sidelines, doing nothing at all.
Additional Reading:   Why Did the War on Drugs Become a War on Sobriety?
Image Source: iStock