Are Anti-Abuse Painkillers Really Helping?
By now, we all know that prescription opioids are dangerous, extremely addictive and pose a high potential for abuse. More than 16,000 people died of opiate analgesic drug overdoses in 2013 – a four-fold increase from a decade ago.
Over the last decade, pharmaceutical companies have flooded the market with new, more powerful opiate painkillers. The move led to intense public scrutiny for big pharma and, in response, they began marketing "abuse-deterrent" opiate painkillers. The question, however, is whether or not these "safer" pills are making a difference in the addiction community.
OxyContin Reformulated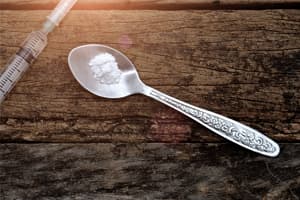 OxyContin, in particular, has been under fire for its ease of abuse. Experts point out that the pills are easily crushed into a fine powder, allowing them to be snorted or injected in just a matter of minutes.
Purdue Pharma, the makers of OxyContin, addressed the issue in April 2010 with an abuse-deterrent form of the pill called OxyNEO. While this form was significantly harder to crush, it could still be done by using a hammer, wire cutters or dissolving the pill in water.
The Food and Drug Administration (FDA) even acknowledged that the drug's resistance to abuse was "limited." Many also speculated that the drug was little more than a timely move made due to OxyContin patent protection expiring.
The Next Opiate Formula
Last November, the FDA approved Purdue's latest opiate creation, Hysingla.
This pill is a once-daily prescription opioid medication that the FDA recognizes as having "abuse-deterrent properties." A recent video by Forbes even showed that a hammer and wire cutters were unable to crack the pill. When the pill was finally broken, it turned into a gunky mess.
Even with those improvements, however, Hysingla can still technically be injected or snorted. It takes a little more time and effort, but these pills still pose serious dangers.
Take Our "Am I a Drug Addict?" Self-Assessment
Take our free, 5-minute "Am I A Drug Addict?" self-assessment below if you think you or someone you love might be struggling with drug addiction. The evaluation consists of 11 yes or no questions that are intended to be used as an informational tool to assess the severity and probability of a substance use disorder. The test is free, confidential, and no personal information is needed to receive the result.
Tunnel Vision?
Many medical experts believe that the pills and their ease of abuse are not the core issue at hand.
"I've very rarely come across someone who has developed [opioid addiction] from snorting or injecting the pills," said Andrew Kolodny, M.D., and head of addiction treatment facility Phoenix House. "People develop that disease from using the pills orally."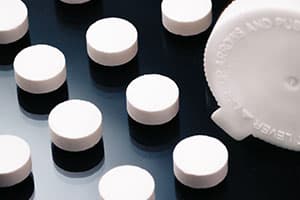 David Haddox, a top executive at Pharma, acknowledged that there are risks to using OxyContin or any other opioid. However, he believes the pills are not entirely to blame.
"The CDC's own data showed the vast majority of these deaths were poly-substance deaths," he explained. "Drug abuse is dangerous and poly-drug abuse is very dangerous. There's no standard death reporting that the CDC does for people who commit suicide because their chronic pain was too much to deal with."
Whether you're using traditional opioid medications or abuse-deterrent ones, the potential for addiction is still very real. Talk with your doctor about alternative pain management solutions. Light physical activities including yoga, a physical therapy plan or using less addictive medications are all viable options.
Although it might involve more of a trial and error approach, chronic pain can be overcome without the use of dangerous narcotics.
Additional Reading: Oxycontin Maker Slapped with Billion-Dollar Lawsuit
Image Source: en.wikipedia.org