Ancient Bongs Discovered with Traces of Drugs Inside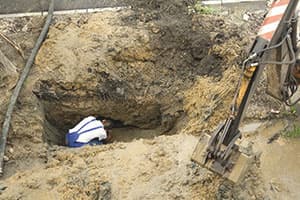 It's safe to say that drug use is hardly a new phenomenon. Tobacco was used as a ritual substance by Native Americans long before Western settlers ever got hold of it in the 16th century, while the opium that some are addicted to today was first cultivated by Sumerians in 3400 B.C.
Real-life proof of this age-old drug use was recently unearthed in Russia – and that proof came in the form of two solid gold bongs that date back at least 2,400 years. Two bucket-shaped gold vessels were also found with the bongs.
The Discovery of Russian Bongs
The bongs and other artifacts, all used by Scythian tribal chiefs, were found by archaeologists in Russia. The team was working at a kurgan, or a massive grave mound left by the civilization.
Even more shockingly, the vessels still had traces of cannabis and opium in the form of black residue. Additional testing showed that the vessels were used to brew and consume a strong opium drink as they used cannabis simultaneously.
"[It's] a once in a century discovery," said Anton Gass, an archaeologist at the Prussian Cultural Heritage Foundation, to National Geographic. "[They are] among the finest objects we know from the region."
The Ancient Drug Market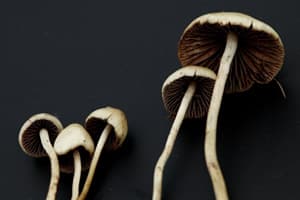 Other drugs used thousands of years ago are still on the market today. Blue Lotus, which amounts to a weak version of MDMA, was used by Ancient Egyptians and even referenced in The Odyssey. Although it's not a psychedelic, some users have described it as a way to achieve blissful sleep.
Psilocybin, more commonly known as "magic mushrooms," have been referenced in murals dating as far back as 9000 B.C., as well as carved sculptures from Central and South America in 1000 B.C. Eating magic mushrooms causes nausea and hallucinations, but shamans believe this side effect is part of a spiritual experience.
Betel nuts, found in trees and Asia and still sold throughout the continent, have been chewed as a stimulant as far back as 13,000 years ago. Although it can cause a warming sensation and heightened awareness, it can also lead to gum damage and oral concern. In other words, stick with coffee.
Addiction in the Past and Present
Considering that these substances have been used for thousands of years, it's safe to say their addictive properties are – and have always been – very real. And just like in the B.C. years, abstinence is the only surefire way to avoid and overcome a drug dependency.
Learn more about the available treatments for drug abuse and addiction.
Image Source: ibtimes.com, en.wikipedia.org