Amsterdam's Shocking "Coke Killer" Solution
After three British tourists died in Amsterdam from using white heroin they thought was cocaine, officials in the Dutch city had to take action. Going forward, their plan is to save lives by selling affordable heroin test kits to tourists.
In addition to the three most recent deaths, police say there's at least another 17 non-fatal cases involving tourists purchasing "white heroin" they believed to be cocaine.
Locals have dubbed this drug dealer the "Coke Killer."
Protecting Amsterdam's Tourists
Street teams will be dispersed throughout Amsterdam selling heroin test kits for about $3 each. They'll also be available for purchase in 30 smart shops located downtown.
Amsterdam mayor Eberhard van der Laan says the city has a responsibility to help prevent more deaths from occurring. And while the kits will help to identify heroin, van der Laan warns users that they should not assume the tests are fail-proof.
"Not doing anything would be bad for the city," he said. "Amsterdam will do anything to prevent more victims. This is the least we can do."
Although hard drugs are illegal in the Netherlands, van der Laan says that he will make sure that users are not prosecuted for buying the test kits.
Spike of Heroin-Related Fatalities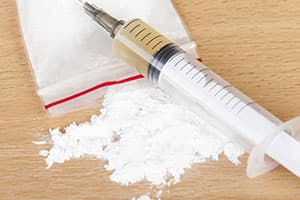 Two weeks ago, 20-year-old Shaun Brotherston and 21-year-old Bradley Price were found dead in their hotel room. Next to their bodies, police found a bag of white heroin. The British tourists were in town to celebrate Price's 21st birthday.
Another British tourist, 22-year-old Joel McDevitt, also died last October after ingesting white heroin that he believed was cocaine.
Respiratory failure is one of herion's primary side effects, causing users to cease breathing and die.
Safety Measures in Place
The victims have all reportedly purchased drugs from the Coke Killer. This still unknown male is thought to be between the ages of 35 and 40 and makes his deliveries via bicycle.
White heroin looks like cocaine, is sold as cocaine, and people think they are snorting cocaine. The result is respiratory failure.-Rob van der VeenTo help address this issue, police have set up illuminated warning signs that read "Extremely Dangerous Cocaine is Sold to Tourists." The city has also been handing out flyers in prominent tourist areas, urging people not to buy drugs from street dealers.
"White heroin looks like cocaine, is sold as cocaine, and people think they are snorting cocaine. The result is respiratory failure," says Amsterdam police spokesman Rob van der Veen. "It's a big problem and we are trying to solve it. A lot of undercover police officers are on the streets to find out who is responsible."
The Questionable Morals of a Drug Dealer
The overdose tragedies have sparked debate about whether the so-called "Coke Killer" is knowingly giving users white heroin that he advertises as cocaine, or if he truly doesn't know what he is selling. Many drug experts believe a dealer trying to intentionally poison tourists would spike the drugs rather than advertise them as something else.
"Not all drug dealers operate on a rational, economic level," said Professor Ross Coomber, author of Pusher Myths: Re-situating the Drug Dealer.
"Some who end up selling drugs are opportunists who don't know what they're doing. I could see a scenario where someone unfamiliar with the drug trade obtains the heroin, by either stealing or finding it, presumes it's cocaine, and tentatively sells some of it at clubs…and continues to do so, unaware of what is going on."
Additional Reading: Removing Barriers to Effective Overdose Prevention
Image Credits: at5/reddit/simplyamsterdam