AG Sessions: Creating a Culture Hostile on Drug Abuse
Attorney General Jeff Sessions announced earlier this month that the U.S. Justice Department will be focusing on "healthcare fraud and opioid scams" by implementing a pilot program which would send federal prosecutors across cities most affected by addiction and overdoses.
Further, he and President Trump spoke about reviving the "Just Say No" campaign, a strategy which sends the message that drugs are bad in hopes it'll be a deterrent to taking illicit substances. It's a move rebuked by many, including addictions specialist Dr Gabor Mate, who said we need to get to the root of substance abuse to effectively deal with the current opioid epidemic in the U.S.
Here's the question: Could this move exacerbate an already national drugs crisis?
Sessions Takes a Stand Against Legalized Marijuana
Sessions made the announcement in Ohio – where eight people die every day from drug overdoses.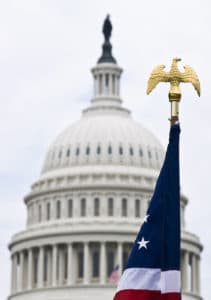 Despite these sad deaths, the success of proven treatments and the reduction of hospitalization rates in places where medical marijuana has been legalized, he's still a vocal opponent.
Researchers from the University of California San Diego found between 1997 to 2014, hospitalization rates of people suffering from opiate dependency dropped 23 percent in states with access to legal medical marijuana. A further study showed ninety-two percent of people prefer cannabis over opioids for pain relief, and the rate of marijuana-related hospitalizations has been largely unaffected by its legalization.
In spite of this research, Sessions insists there's "more violence around marijuana than one would think." In the article, Sessions stated that smoking pot is "an unhealthy practice" and should be punished like heroin and cocaine use. In a statement regarding legalized marijuana, the Attorney General made his view crystal clear:
"In recent years, some of the government officials in our country have mistakenly sent mixed messages about the harmfulness of drugs. So let me say: We cannot capitulate intellectually or morally unto this kind of rampant drug abuse. We must create a culture that's hostile to drug abuse."
Democratic officials remain skeptical. If Republicans succeed in repealing the Affordable Care Act, "it will likely make the opioid epidemic worse," DNC spokeswoman Mandy McClure told the Washington Post.
Creating a Culture of Criminality
This aggressive tactic could have potentially damaging effects to federal prisons by increasing overcrowding with inmates serving longer sentences. Criminal justice advocates say, "Such tactics could unravel the work of Obama which sought to tackle excessive jailing, focusing instead on rehabilitation. Hence, legalizing marijuana."
According to Sessions, the opioid fraud and abuse detection unit will use data analytics to uncover pill mills and "focus specifically on opioid-related healthcare fraud using data to identify and prosecute key individuals that are contributing to this opioid epidemic."
He went on to send a message of caution to both doctors and pharmacists who, he claimed, are "letting these pills walk out the door and onto the streets". He warned, "We are coming after you."
A Different Perspective
In opposition of such tactics, physician and author Dr. Gabor Maté proposes, "We need to change the conversation from deterrents and prosecution to provide an effective response to the crisis. Dissuading people from taking drugs and treating addictive behavior isn't the answer – if it was, why do we have an epidemic that's only increasing year on year? Understanding and addressing the emotional pain and adverse conditions at the root of addiction would be significantly more effective."
What do you think about Attorney General Sessions' proposed initiatives? How do you think his approach will help or harm the opioid crisis? How will it impact drug abuse in our nation as a whole? Share your thoughts in the comments section below!
Additional Reading:   Changing Our Perspective on the Opioid Crisis
Image Source: iStock