Addiction is Undertreated and Underappreciated
Fifty years ago, the surgeon general issued a report about smoking. This triggered decades of efforts that effectively reduced smoking in the U.S. – from 42 percent of the population to the current rate of 17 percent. This month, the surgeon general, Dr. Vivek Murthy, issued a report on substance abuse. He hopes it has similar results.
The report was the first of its kind. Murthy included a call to action for increasing access to addiction treatment. Murthy considers drug and alcohol addiction a public health crisis in this country, and the report urges "a holistic approach to battling the addiction epidemic that should involve policy makers, regulators, scientists, families, schools and local communities."
Murthy said the problem is both under-treated and underappreciated. He claims, "The most important thing is, we have to change attitudes towards addiction and get people into treatment. Addiction is a disease of the brain, not a character flaw."
Supporting Stats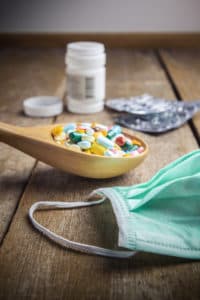 Murthy's statements are not unfounded.
U.S. drug overdose deaths are at an all-time high. In 2014, the Centers for Disease Control reported over 47,000 drug-related deaths. Prescription painkillers and heroin led the pack for cause of overdose. In 2015, more than 27 million Americans reported misusing prescription drugs or using illegal drugs. Over 66 million people in the U.S. reported binge drinking in the last 30 days.
This hurts more than individual users and their families. The surgeon general's report states that drug abuse has an annual economic impact on our country of $193 billion and alcohol abuse another $249 billion. Murthy noted that every dollar we invest in treatment "saves $4 in healthcare costs and lost productivity and $7 in criminal justice costs."
Changing the Stats
Murthy's goal is to reduce these alarming substance abuse numbers. He stressed several approaches in his report.
First, Murthy encourages increasing access to existing treatment. This will reduce the relapse rate. Second, he called for an expansion of new and more effective programs. Third, he emphasized the importance of early intervention. His report encouraged using school programs to reach students with messaging about alcohol. Murthy noted, "If a person has their first drink before the age of 15, their likelihood of developing an alcohol problem is four times greater than if the first drink is taken after the age of 21."
With expanded efforts in these areas, Murthy hopes to confront this health crisis and get our nation on the road to recovery.
Additional Reading:   Dealers, Doctors, Big Pharma – Who Can You Blame?
Image Source: iStock