Addict Mother Sentenced for 'Breast Milk Murder'
A mother addicted to painkillers has been sentenced to 20 years in prison after unintentionally killing her baby through morphine found in her breast milk.
Stephanie Greene, 39, was convicted in South Carolina on Friday of homicide by child abuse, involuntary manslaughter and unlawful conduct toward a child. She must serve 16 years of her sentence before being eligible for parole.
The toxicology report for her six-week old daughter, Alexis, who died in November 2010, confirmed that the baby died from a level of morphine in her body that would have been fatal for an adult. Prosecutor Barry Barnette said Greene concealed her pregnancy in order to obtain painkiller prescriptions from doctors. The former nurse was also fired in 2004 for trying to obtain drugs illegally. Investigators also found dozens of pill bottles and painkiller patches in her bedroom that could have been easily accessed by her then 4-year-old son.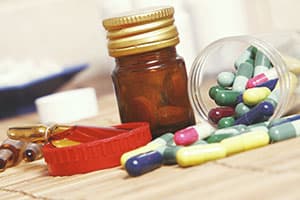 Greene's lawyer, Rauch Wise, said she was simply trying to manage chronic pain from a car crash that took place over a decade ago. She has two children from a previous marriage and a seven-year-old with her current husband, who said he would continue to stand by her.
Although infant deaths from drugs in the mother's system aren't commonplace, they have occurred before. Sarah Stephens, 32, is facing second-degree murder charges after her eight-month-old son, Ryder Salmen, died in September 2012 from drug-laced breast milk. Toxicology results found methadone, Xanax and a painkiller in his system. Last July, Stephanie Louk faced similar charges after her 10-day-old daughter died from meth and other drugs. The mother overdosed when she was nine months pregnant and had a heart attack, requiring doctors to deliver the baby via c-section.
Addiction Treatment for Pregnant Women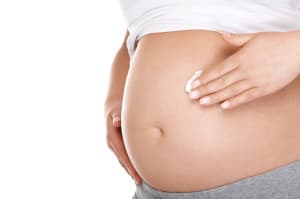 It can be difficult for pregnant substance abusers to enter
treatment programs
, and many fear admitting drug use out of concern for losing custody of their children. Although there are medications that could help with treating addiction, doctors are often reluctant to prescribe them to pregnant women. They are also typically excluded from clinical trials due to potential legal issues if there is a birth defect.
But for those who move forward with addiction treatment, long-term and women-only residential treatment programs have been found to have high rates of success when also addressing the provision of child care, prenatal care, mental health services and a focus on women's issues. Home-based interventions with female staffers and computer-based motivational interventions have also been used with success.