A "Warm Hand-Off" Could Save Your Life
"We must understand that if a drug overdose survivor is released onto the street, their lives are in great jeopardy."-Gary Tennis, Secretary of the Pennsylvania Department of Drug and Alcohol Programs (DDAP)
This understanding spurred a new program in Pennsylvania emergency departments. Known as the "warm hand-off," this initiative is designed to get overdose survivors the follow-up care they need. Once stable, the program transfers overdose patients directly from the hospital emergency department to a drug treatment provider.
Gary Tennis notes, "There is a very high risk of a repeat overdose in the period right after a person leaves the emergency room for a drug overdose. Our aim is to avoid that risk by getting the survivor directly to treatment without hitting the street at all."
Without this type of program in place, many overdose survivors are simply handed a phone number to call for treatment. But as Tennis states, "You wouldn't just hand someone who had a massive heart attack a cardiologist's card and say, 'Here, go set up an appointment with this person.' The hospital immediately starts the patient on the next level of care to get them better, or else they could die. The same should be true of overdose survivors."
Increased Survival Rate Demands Change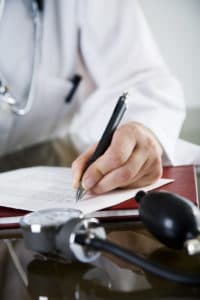 Police across the state of Pennsylvania successfully reversed more than 1,600 opioid overdoses in the past year, using the overdose antidote naloxone. While this method is saving lives, it's tough to tell if it really helps in the long-run. Many are revived in the ER who would have otherwise died, but they are generally released back into the same lifestyle without further treatment. Without a change in their behavior, the same patients end up back in the ER (or may not make it the next time).
The goal of a "warm hand-off" is to stop this cycle and the DDAP stepped in to ensure change. They now require county drug and alcohol authorities to "develop, implement and maintain a plan for screening, assessment, treatment and tracking of overdoses survivors."
Tennis states, "We told them they have to reach out to every hospital ER in their county and set up some type of protocol for warm hand-off."
What Does a "Warm Hand-Off" Look Like?
According to Tennis, this protocol can vary somewhat. It may involve a hospital social worker, government employee, certified recovery specialist from a treatment center, or a person in recovery themselves. Whoever handles the process, it should follow a similar format.
The warm hand-off team:
Meets with overdose survivors and their families in the emergency department
Works to convince the patient of their need for further treatment
Completes a clinical assessment
Facilitates a transfer to a treatment program
Patients, of course, have the legal right to refuse the referral to treatment.
How's It Going So Far?
The warm hand-off program is still in its early stages. Not every county in Pennsylvania has the program up and running, but those that do are seeing success. Reading Hospital, in Berks County, has seen nearly three-quarters of overdose survivors move directly into treatment. Many of the remaining fourth have entered treatment shortly after discharge. The Armstrong-Indiana-Clarion Drug and Alcohol Commission near Pittsburgh reports that nearly 50 percent of the patients referred to a warm hand-off team successfully accessed treatment.
As these programs continue to grow, the hope is for every overdose survivor to receive the treatment they need for a long, healthy life of sobriety.
Image Source: iStock