A Sober Home Horror Story: Do Your Research
Sober living homes are usually located in quiet areas and meant to provide a peaceful environment where it's safe to recover. Unfortunately, a handful of sober homes out there provide anything but.
In an effort to highlight why it's so very important to do your research before entering any kind of treatment or recovery facility, here's a look at Anna's sober home horror story:
When the Line is Crossed…
"This can't be happening," Anna thought to herself. The doorknob turned – they weren't allowed to lock their doors. It was him again.
Her counselor at the sober home seemed so nice at first. She moved into the house three weeks ago and it instantly felt like he understood her. He listened to her for hours, which was a lot more time than he spent with the other clients. The night Anna told him she had been raped, he reached out his arms and held her while she cried.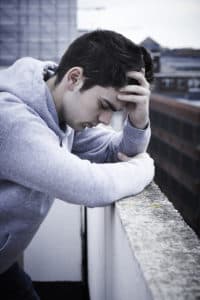 The other clients gradually distanced from her. Anna was clearly getting preferential treatment. The counselor let her go into his office and make private phone calls instead of using the public phone on her hall. He said she needed extra privacy because she had a history of trauma, and he got her moved to a private room.
That's when the trouble started.
The counselor started sneaking into her room unannounced – he didn't even bother to knock. He'd just walk in and say he had an "intuition" that she needed extra counseling. Anna told him she was doing fine and that she didn't need so much attention. He told her she was in denial.
"You're best thinking got you here," she heard in her daily AA meetings; she started to doubt her own instincts. But as time went on, the voice inside her began to speak more and more loudly until it finally screamed.
Anna told her AA sponsor that something wasn't right, that her counselor was crossing the line. Unfortunately, her sponsor agreed that she was in denial. "You just have to trust the process," she said. "He's just pushing you for your own good."
Where Do You Turn?
But on this fateful night, the doorknob turned. It was long after "lights out" and Anna was shivering under her covers – not from cold, but from fear.
Despite her protests, the counselor crawled into bed with Anna. Now the line had absolutely been crossed. But who would believe her? She was former problem drinker who had also battled cocaine in the past; it was just her word against the word of a well respected counselor with ten years of sobriety.
The next morning, Anna called her mother. Her mom knew her well enough to know she would not make this stuff up and immediately came to get her daughter. Anna tried to explain to the administrators why she was leaving, but they seemingly dismissed her accusations. Had she done some checking up on this place beforehand, she'd have seen there were other women who had the same experience.
Anna hasn't decided whether or not to press charges. She's afraid of being re-traumatized. Right now, she's focused on staying sober and getting the quality care she deserves.
Additional Reading:   How Can We Stop Sexual Harassment in AA?
Image Source: iStock