A Personal Reflection on Why I Used Drugs
I started smoking at ten years old, sneaking cigarettes outside the school gates with older kids that I was desperate to impress.
By the age of twelve, I was drinking and smoking marijuana with older teens in the village graveyard. I craved the excitement of this risky behavior because I felt so desperately lost and it provided me with a sense of purpose and fulfillment – albeit misguided and temporary.
The Beginning of My Downward Spiral
My substance use quickly escalated to hallucinogens, amphetamines, and ecstasy – all washed down with lots of vodka, cider, or beer. By the time I was 21, I'd progressed to using cocaine and drinking wine by the bucket load.
My feelings of depression, anxiety, and suicidal ideation dissipated when I used; I had confidence and I felt alive. I drowned and medicated away the connection, love, and identity that I so desperately sought in all the wrong places. I spent my existence consumed with using in increasingly compromising ways; I endangered myself by hanging around with colorful characters much older than me, with the naivety of a small child.
I continued this destructive pattern of behavior until I was 32…when I had a breakdown and found recovery.
Looking Back, Searching for Answers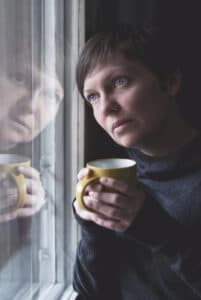 As I look back, I see how my substance abuse affected my choice in relationships, behaviors, and feelings of self-worth.
I often ponder the question: What would my life have been like had I felt love and connection I so desperately craved, and had the help I needed with my mental health?
I say this not out of blame, but with empathy and compassion for that younger version of myself that was so desperate for help. The answers make way for the healing process.
As a teen, I couldn't express my needs — I didn't have the words. But my desperation and unmet needs manifested in depression, rage, and isolation. I was mute. I was punished for my bad behavior. But no one sought to look underneath that behavior; no one knew that I had unfulfilled needs and that I suffered with depression.
Making a Fresh Start
That child, or teen, still lives within me today. She was frightened, felt unsafe, unprotected, and built her own protective barriers which kept people out. Therapy has helped me uncover that I can meet my needs, dismantle my barriers, and lay my own boundaries. I've learned through my dedication to active recovery that I can ask for help with my mental health from my doctor. I discovered there are natural and healthy ways to lift my mood too, by eating well and exercising.
Perhaps the most difficult lesson of all: I have learned how to have healthy relationships and express my needs.
The most valuable lesson has been that my suffering has become my purpose in life. I can share my story to help others understand the difficulties that teens and women in recovery face. I can be an example that recovery is possible and we can triumph over trauma.
Additional Reading:   Connecting Life Purpose, Addiction and Depression
Image Source: iStock