A Mom and Daughter Learn How to Talk About Alcoholism
Mary knew it was a bad sign when she didn't hear from Kathleen. It usually meant her daughter was drinking again. They had been through bad times together…some very bad times. (One time, Mary had to physically pick a bloody-nosed Kathleen up off the kitchen floor.)
Now they lived miles apart. Kathleen was a grown woman with her own job, apartment, etc. The distance made it hard, especially when Mary couldn't get in touch with Kathleen for days on end.
Opening the Lines of Communication
Mary knew Kathleen didn't want to worry, or worse, disappoint her mother. But she desperately wanted to reach out, to talk about the issues that were driving her daughter back to drinking.
Here's how they learned to have an honest conversation: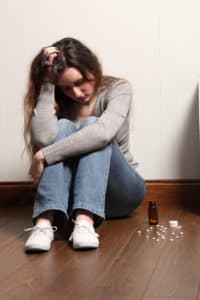 Create a Judgment Free Zone
Mary and Kathleen made one very important pact: Kathleen had to know she could come to Mary no matter how bad it got. This gave Kathleen the space to reach out to her mom before things started to get really bad.
Take Care of Yourself
Watching your son or daughter struggle with a drug or alcohol problem is hell. You stay up nights worrying that, one of these days, you'll get the call that your baby is gone. Mary had to find ways to keep herself sane while she still tried to be there for Kathleen. Yoga, meditation, and spiritual involvement all helped. Mary found the Al-Anon route just wasn't for her – too much of an emphasis on a kind of God she didn't believe in – so she built a network of friends that she could call when she was worried about Kathleen.
Set Boundaries
In substance use crises, boundaries are usually the first thing to go out the window. Mary and Kathleen discussed setting clear boundaries. Kathleen needed to stop calling Mary in the middle of the night. Mary needed to understand when Kathleen was busy and couldn't text.
Don't Police
This one was hard, but Mary had to learn how take off her police uniform. She couldn't monitor a grown daughter all the time. If Kathleen made the choice to drink, that was her decision. Mary simply needed to provide a supportive ear. Once her mom decided to resign from the "police department," Kathleen found it much easier to come to her when she was hurting.
Additional Reading:   Breaking the Dangerous Habit of Enabling
Image Source: iStock