A Lethal Debate: Should Euthanasia Be an Option?
Mark Langedijk, a 41-year-old alcoholic living in the Netherlands, didn't want to live anymore. His addiction had taken everything from him for eight agonizingly long years – his career, his family, his health. And yet he had done everything in his power to get better, including 21 hospital stays and rehab admissions. But nothing worked, and he had become increasingly unable to cope with his life of constant suffering.
Mark received a lethal injection at his parents' home on July 14 of this year. According to his brother, Marcel Langedijk, Mark had no second thoughts about ending his life. It was well-thought out and carefully planned for a year and a half with his doctor. When the time came for him to take his last breath, there was no pain or struggle – just relief.
A Shocking Trend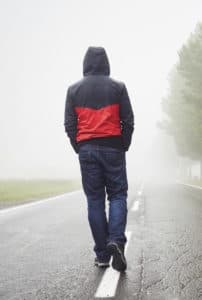 Being put to death in the Netherlands is legal through the Termination of Life on Request and Assisted Suicide Act. In 2002, euthanasia in the Netherlands was legalized for those with "unbearable suffering and no prospect of improvement," to relieve those struggling from addictions or other traumatic experiences. Another case that fell into this category was a sex abuse victim who suffered severe anorexia, chronic depression and hallucinations. She ended her life earlier this year.
More than 5,500 people ended their life using Holland's euthanasia laws last year, with the number of those with mental health problems taking a sharp increase. Fifty six people resorted to euthanasia in 2015 due to an "insufferable" mental illness, whereas just two did so in 2010.
The Debate Rages On
Despite what seems to be a new trend, Dutch euthanasia laws remain incredibly controversial, especially to other countries. Opponents argue that euthanasia only gives doctors the legal power to kill their patients – a dangerous public policy to implement elsewhere. They believe programs should, instead, be developed which provide modern, available and effective help.
Yet, the family of Langedijk begs to differ. "You can close your eyes to it and keep telling yourself everyone is curable, but the fact remains, not everyone is," his brother, Marcel, told the Independent. "My brother suffered from depression and anxiety and tried to 'cure' it with alcohol. He's from a normal family, he did not want this to happen. He did not take an easy way out. Just a humane one."
What do you think? Is ending someone's life due to addiction or mental health issues a humane option for treatment? Weigh in with your comments below.
Additional Reading:   Your Life Matters – Ending Addiction-Related Suicide
Image Source: iStock