A Day in the Life at a Luxury Rehab
If you have been struggling with the idea of going to rehab, once you're there, you might just never want to leave. If you're worried about being in treatment classes and talking to counselors all day, every day, think again. Luxury rehab facilities across the country offer amenities fit for royalty. Spending your time at a luxury rehab center can be an extremely relaxing way to combat your addiction and is likely to feel much like a vacation. To give you a better idea of what awaits you along with the treatment you need to battle your addiction once and for all, here's a breakdown of a day in the life at a luxury rehab center.
Luxury Rehab Daily Activities
Wake up and feel the sunshine. As you groggily rise from bed and pull back the curtains of your bay window, you're greeted by a beautiful view of the ocean.
Today has so much promise, even though there'll be no drugs or alcohol involved. You can feel it. You've been here for about two weeks now and every day has improved your mood and energy levels. You're slowly but surely moving forward, each moment moving further away from the addiction that once consumed your life. You quickly get dressed and head downstairs for breakfast, greeting companions and counselors with "Good morning!" along the way. You can smell the food before you reach the dining room.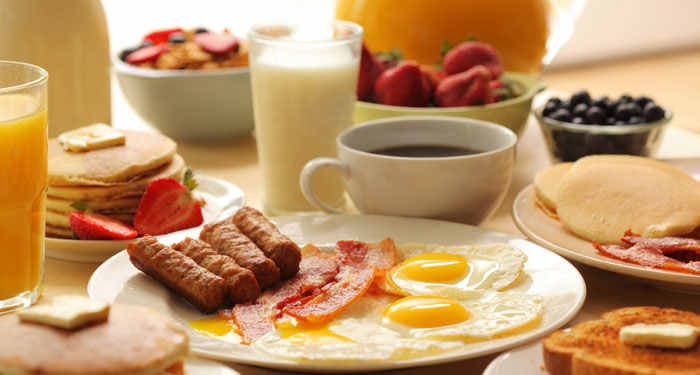 You're greeted by a great group of people and sit down to enjoy a glass of fresh orange juice, a delicious plate of eggs benedict, and a bowl of fruit salad—a hearty and healthy breakfast that gives you all the energy you'll need for the morning. Following your regular morning counseling and medically monitored detox session with Dr. Drugsbegone, one of the kindest counselors you have ever met, you head to art therapy, one of your favorite activities. Art lets you get out any negative emotions you still have about addiction and attending rehab, and each day that you add to your portfolio, you feel much better about yourself. Art gives you a way to express what you are going through inside.
After art class, you join a 12-step meeting with a group of other people going through the same thing as you. As you've just finished art therapy, you're feeling quite relaxed and are ready to share your thoughts and feelings out loud. This is a great outlet that gives you a chance to reexamine any emotions that came up earlier in the day. You really appreciate all of the support, and the weekly one-on-one life coaching aspect makes it even better. Following this, you're ready for lunch, so you head back to the dining room for your favorite soup and sandwich.
"Art lets you get out any negative emotions you still have about addiction and attending rehab…"-Rehabs.com
Afternoon Care, Assessment and Exercise Sessions
Afternoon rolls around, meaning it's time for your psychiatric care session and comprehensive assessment. At first you hated this part of the day, but now it's growing on you; it gives you a chance to check in with another individual fully trained to help you and gives you an idea of how much you've been improving. After this, it's time to get some exercise. You've been seeing a nutritionist and getting personal counseling, so you know just what to do. You head outside for a jog along the ocean and then go for a quick swim before heading back in for your neurofeedback and EMDR sessions. Yes, the day is packed, but you know that you're in for a nice dinner and a relaxing evening, so it's well worth it.
Relaxing Evening Activities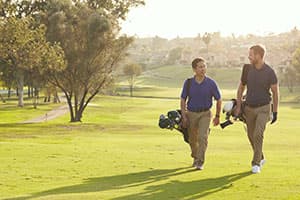 You settle in at the dinner table with your new friends and are served yet another delicious meal. After dinner, it's time for a quick relapse planning prevention session together before you head out to the on-site golf course.
After a round of evening golf, you're ready to wind down and relax before bed. You head to the spa, where you enjoy a yoga class and massage. It's a great way to end the day before heading back to your room. You almost feel like you're on vacation rather than in rehab for your addiction. You take a relaxing bubble bath, get cleaned up, and head to bed. As your head hits the soft down-filled pillow, you fall asleep and dream of another promising day that will help push your addiction even further away, turning it a distant memory.
If you want to know more about rehab treatments and options, call our toll-free helpline at and we would be glad to serve you.