A Daughter's Perspective on Her Father's Alcoholism
I often wonder what my life would've been like if my father wasn't an alcoholic; I dreamed of growing up in America and having a stable family life – one where I felt safe and secure. A life that every child deserves.
My father's substance abuse deeply affected my family. We escaped to the other side of the globe to distance ourselves from his violence, aggression, and narcissism.
Unfortunately an ocean wasn't big enough to protect me from the repercussions of his substance abuse.
The Aftermath of My Father's Addiction
As I grew older, I began to comprehend the veracity of the situation. I felt the loss of his presence and started to experience all of the emotions that come along with estrangement and single parent families.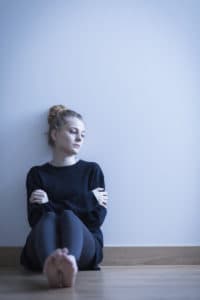 I didn't feel the love of a strong male figure – to hold me and protect me.
I didn't have the balance of a second parent who could soften the strictness of the other.
I didn't have someone to love me through the tough times, while the other parent struggled to make ends meet.
I didn't feel safe…ever.
I didn't have a body big enough to house the anger and hurt I felt about my situation, and I didn't understand why I was grieving someone who was still alive.
I was undeserving of that childhood. It always breaks my heart when I hear of other children affected by substance abuse. Sometimes, I want to shake people and tell them how their destructive behavior influences their child's emotional well-being for the rest of their life. No child should be born into such a tangled mess – one that will take years in therapy to unravel.
Watching My Life Spin Out of Control
Sadly, I didn't get to the therapy first; it was my destiny to become afflicted with the same disease as my father. At 10 years old, I began smoking. By 12, I was abusing drugs and alcohol. I continued on an escalating cycle of substance abuse for the next twenty years.
During my active addiction, I had some semblance of an existence. To the outside world, I appeared to go through the motions of education and work. But behind closed doors, my life was a complete wreck. Every time I drank it was always until I blacked out. My rampages tore through romantic relationships, friendships, and left a trail of what could have been successful careers. While my chemical dependency offered a perspective on my father's struggles, it didn't comfort the little girl inside of me.
I continued on this path until I was 32. My life was utterly destroyed by substance abuse, until I finally found recovery.
Finally Making Peace With the Past
Over the last five years, I've worked tirelessly to undo my father's impact on my life. I still struggle with romantic relationships and symptoms of codependency, but I consider myself one of the lucky ones.
I got out young and stopped my cycle of destructive behavior. Some people – my father included – might never find recovery.
Additional Reading:   3 Rules Carried Over by the Adult Children of Alcoholics
Image Source: iStock