A Crash Course in Modern-Day Drug Trafficking
Growing up, when I would hear the term "drug trafficker," I immediately had visions of a Sopranos cast member or a Miami drug lord carrying around a huge suitcase of cash.
Like many people, I believed that anyone who had been charged with drug-related crimes were nothing but dangerous and morally corrupt problems – in my mind, these were the people who were responsible for the downfall of society. But that all changed once I was thrown into the criminal justice system and forced to wear my own prison jumpsuit.
Crushing Stereotypes and Paying Penalties
Criminal laws define drug trafficking as "knowingly being in possession, manufacturing, selling, purchasing, or delivering an illegal, controlled substance."
After a series of poor choices, I found myself co-existing with criminals from all walks of life.
In what seemed like the blink of an eye, I was actually living with women who had been convicted of drug trafficking – the very same crime I'd once associated with the moral failure of our nation. And you know what? Most of them didn't fit the stereotype at all. They were grandmothers who'd been caught with a handful of pills or twenty-somethings who'd simply fallen in with the wrong crowd. Most of them were genuinely good people struggling with addiction issues, so I was shocked to hear of the enormous penalties awaiting them once their sentences were completed.
Trafficking is one of the most serious criminal offenses in existence and usually results in first-degree felony charges. All states have laws that punish trafficking activity differently, but it typically depends on a variety of factors, such as the class of drug being distributed, the amount (or weight) possessed, the number of prior offenses and whether it was a state of federal offense.
The Impact of a Trafficking Charge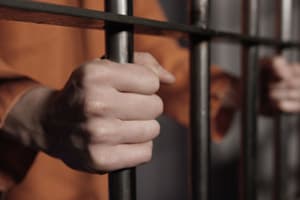 Trafficking can easily result in a prison sentence of 10 years or more, depending on the state's mandatory minimum sentencing guidelines. And then there's also the possibility of getting a life sentence, again depending on the circumstances.
Prison is usually just the tip of the iceberg, as far as legal consequences are concerned, and the following are punishments typically tacked on in addition to the time spent incarcerated:
Loss of Rights and BenefitsA drug trafficking conviction can result in the loss of several civil rights and federal benefits, such as the right to carry a firearm, the right to vote and the right to obtain certain professional licenses. In some states, this crime can also result in the loss of access to federal school loans and grants and the eligibility to obtain food stamps. Additionally, such a conviction can also prohibit you from traveling to certain countries.
ProbationThose sentenced to probation have to meet specific conditions ordered by the court, such as being monitored by a probation officer, submitting random drug testing, attending an out-patient drug program, and not breaking any more laws. Probation sentences usually last at least 12 months, and sentences of three years or more are possible.
Hefty FinesThe fines associated with a drug trafficking conviction are also serious. State trafficking convictions can commonly come with fines of $25,000 to $100,000 or more. Federal drug trafficking convictions can exceed $10 million.
Immigration ConsequencesA convicted drug trafficker may be subject to immediate deportation. A history of drug trafficking on one's record may also make an alien ineligible for entry in the U.S. or ineligible for citizenship.
The Bottom Line
So, what's the bottom line? If someone you know is either abusing or selling drugs, think twice the next time you jump in the car with them or they ask you to do them a "favor." Once your name is attached to a drug trafficking case, there's no taking it back. And pleading ignorance of the situation certainly won't get you out of trouble.
No matter where you live, a drug trafficking conviction results in steep penalties and will permanently alter the course of your life. Losing your freedom or the liberties provided by our nation is never worth it.
Additional Reading: The "F" Word and its Effect on Relapse
Image Source: iStock