7 of the World's Most Unique Rehab Centers
Most rehab facilities offer group therapy, individual counseling sessions, holistic therapies, physical education and perhaps a medically supervised detox center. Some facilities may have more programs and perks than others, but they're all set up to accommodate clients looking to leave drugs and alcohol behind.
And then there are "different" inpatient treatment centers – ones that use methods and tactics that the scientific community says are far from scientifically proven.
With that in mind, here's a look at seven of the most "unique" rehab centers across the globe.
Narconon Louisiana New Life Retreat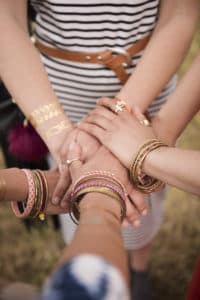 So, what constitutes an "unconventional" rehab facility? Well, one of the most recent examples in the news is Narconon Louisiana New Life Retreat, located in the city of Baton Rouge.
This particular facility is the subject of an unflattering lawsuit filed last January by the mother of a former patient. Jeanette McHenry, who filed the suit, claims that Narconon "used a 'bait and switch' scheme whereby (it) promised (McHenry) extensive substance abuse counseling for her son and then delivered only Scientology teaching and dangerous Scientology rituals."
One of those dangerous rituals came in the form of a sauna program. McHenry claims a New Life Retreat official told her the lengthy sauna exposure had been scientifically proven to "reduce or eliminate an addict's drug cravings by flushing out residual drug toxins stored in the addict's fatty tissues." McHenry's son spent close to five hours a day in the sauna at temperatures between 160 degrees and 180 degrees with no medical supervision.
Nazaraliev Medical Center
This private clinic is located near the city of Bishkek, which is the capital and largest city in the Central Asian country of Kyrgyzstan.
This rehab claims 80 percent of its heroin addicts stay clean for at least a year after receiving their highly controversial treatments, which include "coma treatments." With this process, patients are injected with a substance that leaves them in a coma-like state for several hours, "curing" them of addiction.
However, methods of "ultra-rapid detoxification under heavy sedation" have been deemed dangerous and even life-threatening by the US National Institute for Health and Clinical Excellence.
Chinese Prison "Rehab" Centers
China dismantled its notorious labor camps in 2013 after receiving immense criticism from human rights groups. The problem, however, is that they simply turned those camps into compulsory drug rehab centers.
China has been actively cracking down on drug users during recent months, arresting more than 60,000 people during a "100-day campaign" from September-December of last year. Chinese inmates doing time for drug offenses can be held for up two years or more without trial and still be forced to do factory work and other forms of manual labor. They are offered no drug treatment therapy, detox assistance or recovery planning.
Mia Ali Baba Shrine
Despite a surge in opium addicts throughout Afghanistan, proper treatment facilities are sorely lacking in the country.
The Mia Ali Baba Shrine facility in Jalalabad is arguably the worst example of the problem, with residents chained in a small cell for up 40 days at a time. The addicts receiving "treatment" are not allowed to speak; they're granted just one shower per month and live on a diet of water, bread and black pepper.
God's Love Rehabilitation Center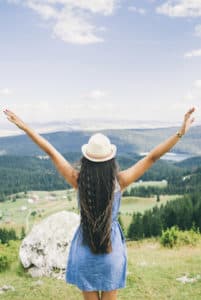 Located right next to the Love of God evangelical church in Rio de Janeiro, Brazil, this no-frills facility is led by Pastor Celio Ricardo.
A team of street preachers from the Love of God evangelical church goes into nearby slums. While there, they seek out drug addicts who are homeless and invite them to stay at the facility.
Unfortunately for the addicts in this Brazilian "rehabilitation center," religion is basically the only treatment that is offered. While there, patients are offered "beds" in a makeshift shelter…where they will sleep side-by-side on palates of raw wood.
Thamkrabok Monastery
This Thailand facility in the Phra Puttahabat area has been featured on several television shows, including a program aptly dubbed "Taboo."
While at the monastery for treatment, patients are required to swallow an herbal mixture upon waking in the morning. Once this tepid herbal beverage hits the stomach, it makes the patients vomit…immediately and forcefully. The vomiting process goes on for days, with the goal of "purging" each body of addictive substances. Before leaving, the patients also must swear never to use drugs again, although one can imagine that isn't a hard sell after throwing up for weeks straight.
Ayahuasca Healing Center
Treating drug addiction by using hallucinogens may seem counterintuitive, but more and more facilities are gravitating toward the use of a powerful herbal psychedelic known as Ayahuasca.
And believe it or not, Ayahuasca is the tool that this rehab facility in Peru now swears by.
Several native tribe members lead psychedelic sessions, in which they believe that Ayahuasca both heals each person's individual addiction and promotes spirituality.
Ayahuasca, however, is a banned substance in many countries (including the United States) for its propensity to cause frightening visions, violent vomiting, diarrhea and heavy sweating – all of which wreck havoc on the human body.
In severe cases, users have even died as a result of Ayahuasca.
Learn more about the treatment of alcohol abuse and addiction.
Image Source: iStock