7 Drug Abuse Facts That Are Hard To Swallow
A lot of myths have sprung up around addiction, and some of it isn't helped by poorly designed drug awareness programs from the 1980s and 1990s when addiction wasn't particularly well understood by those in government. The pro-drug lobby hasn't helped in some cases, either. Here's a few of the odder facts that we've rounded up.
1. Methamphetamine
Meth is one of the hardest drugs to break an addiction to. The average relapse rate of meth addicts is around 92 percent, and this may be because of the way meth affects the brain. While cocaine only boosts brain dopamine levels by 400 percent, methamphetamine boosts it by 1,500 percent over 16 hours or so. That's a staggering amount, and it explains why those coming off meth cannot often find solace in anything. Consequently, they end up relapsing. It also appears to affect the body in other ways, producing long-term memory loss and ADHD-like symptoms.
2. Fentanyl
Fentanyl is 200 times more potent than morphine. You only need to take a tiny amount of this opiate to be affected by its pain-relief properties, and it's often found in a patch form, as it's arguably the safest way to take the drug. Unfortunately, addicts have become creative at getting these patches, sometimes going as far as to rip the patches off corpses. It's horrendous the lengths to which people will go to obtain their fixes. They then dissolve the fentanyl in the patches and swallow. Of course, it's notoriously easy to overdose on these patches.
3. Solvent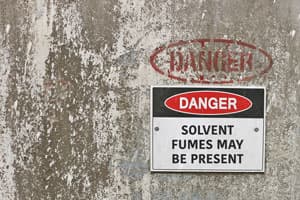 The average age of a solvent abuser is just 12 years old. That's not a typo. Twelve. It's hard to know where to carry on from that rather shocking stat. Naturally, solvents are easy to get hold of, and they're legal. Whether it's the acetone or ethyl acetate in nail polish remover or the gasoline that you keep for your tractor, solvents are easy for a kid to find and abuse. Those using solvents often move on to harder drugs as well and generally earlier than any other group. The problem with solvents is that those who take them sometimes spray the aerosols directly into the backs of their mouths, which freezes the soft tissue there and can cause permanent damage.
4. Methadone
Methadone's withdrawal effects can be twice as severe as heroin, but that's because it has a longer elimination half-life. What that means is that half the drug is removed over the course of thirty-five hours for methadone, but for heroin, it's nearer four hours. That means that methadone takes a lot longer to get out of the body. In addition, heroin withdrawal is very, very painful when taken at the lowest dose, whereas methadone is uncomfortable but over a much longer period of time. Indeed, it's possible to swap from heroin to methadone and then from methadone to buprenorphine to really reduce the risk of withdrawal.
5. Heroin
Despite heroin's notoriety, it only forms about 1 percent of drug cases in the US and Canada. It's harder to get than many drugs, as it needs to be smuggled from China, Afghanistan, or Pakistan, and then it needs to be distributed as well. In addition, it's easier for addicts to switch to methadone, which can be legally prescribed, so there's no incentive to go long term with heroin. Meth, crack, and, of course, marijuana form the top three most commonly used illicit drugs, as most of these are smuggled up through Mexico or down from Canada.
6. Marijuana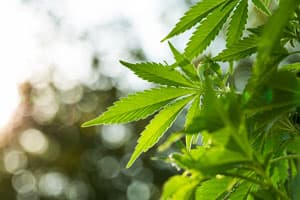 Marijuana has withdrawal symptoms. Of course, only around10 percent of users notice them, but it does show that it can be addictive. In addition, the psychological symptoms can be quite severe, but most users do get off it with little spurring. Despite a lot of propaganda to the contrary, most research shows it's marginally safer than cigarettes and significantly safer than alcohol in terms of harm caused to the user and those around the user. Alcohol was, oddly enough, classified as causing the most harm to the user and those around that person in a recent British study.
Many people going through addiction treatment relapse. While this may not sound particularly encouraging, it puts a little less pressure on those who do relapse. The thing is, most people treat detox as the be all and end all of addiction drug or alcohol addiction treatment, but it's not. The most important aspect is the therapy and the support that you get. Whether it's through Narcotics Anonymous or organized by the clinic, it's important to remember that you are not alone in this. We established our toll-free substance and behavioral abuse helplines at to help you find a treatment center with the best possible chance for success in getting clean.