7 Beautifully Simple Reasons to Embrace Treatment
Days. Months. Years. Your life is slipping by, consumed by substance abuse. Caught in an agonizing cycle, you wonder if there's any reason to reach for recovery.
Is it worth the effort? Are there any rewards waiting for you in a life of sobriety?
The answer is a resounding YES! Getting clean and sober leads to amazing blessings – things you never think possible while drowning in addiction. Once you break the surface and breathe the fresh air of sobriety, you start to fully enjoy its incredible benefits.
Reach for Something Better
Here's a look at seven things you can look forward to once you make the decision to seek help:
#1 Making Memories
How many memories have you lost due to drug use? We're talking black-outs and all those missed opportunities while you were incapacitated – birthdays, anniversaries, date nights, holidays. Even day-to-day moments that could be treasured are lost to substance oblivion. When you sober up, you're able to be fully present in each moment. Life becomes living again, and you can create memories to cherish forever.
#2 Meaningful Bonds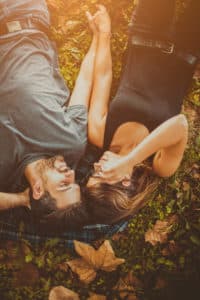 What's your relationship track-record like these days? How deep do your friendships go? What about bonds with family members? Your spouse? If drinking and doing drugs is your way of life, it's hard to be a good friend. People can't count on you. Your struggles may keep you from sharing much. Your focus is on your next high, not strengthening relationships. But all that can change with sobriety and time.
A life in recovery allows you to establish the meaningful bonds we all crave deep down in our souls. With the cobwebs of substance abuse wiped away, you can clearly see others and create healthy, fruitful relationships.
#3 Healthy Parenting
If you have children, they are suffering. Whether you see it or not, your substance abuse affects them deeply. It's simply impossible to properly care for them when you're not clean and sober. Your addiction is the only child you're truly tending to. So, choose your kids – give up the booze, the pills, the partying.
Without substances dragging you down, your parenting capacity soars through the roof. You'll be able to be there for your kids, be a better role model, and give them the love, attention, and hope they so desperately need.
#4 Self-Respect
Substance abuse has undoubtedly led you to do some things you regret. The choices you've made leave your self-esteem as trashed as you were last weekend. Will you ever respect yourself again? You can. You just have to give it up.
Choose sobriety. Overcoming your chemical dependency will provide a new self-image, a new sense of purpose, and a new outlook on life. You'll make choices that you're proud of and find looking in the mirror isn't so hard anymore.
#5 Life
Let's get real. Your addiction is killing you. You may not hear them, but your brain, heart, liver and entire system are screaming at you to stop. It's hard to notice above the cravings that are yelling even louder. But, the substances you're putting in your body are poison. Toxic. Give your body what it truly craves – sobriety. Stop destroying yourself. Start feeling good again.
#6 Simplicity
How much energy do you consume maintaining your substance abuse? This "job" is never-ending. It requires time, money, focus and pretty much everything you have to offer (and more). Now picture a life freed of those liabilities. No more lies. No more loans. No more letting drugs drive your life. Just living.
#7 New Discoveries
Imagine what might await you in recovery. Freed from the consuming need to use, you're capable of so much more. You may find your soulmate, have the kids that are waiting to be born, start a successful career track, or make an impact by serving others. The possibilities are endless! You just have to reach for them.
Additional Reading:   Get Motivated – 5 Tools for Building a Sober Life
Image Source: iStock