7 Apps to Take Your Recovery Mobile
Commitment, focus and support are crucial during recovery. However, in today's fast-paced, on-the-go world, finding the time for a little encouragement and support can be a challenge.
Support is a Click Away
A quick Google search reveals that both addiction and recovery have taken root in technology. For those in recovery, these seven helpful mobile apps can assist you when you require a little motivation, community support, insight or relaxation during your day.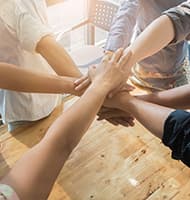 An excellent app for individuals working the steps of Alcohols Anonymous, the 12 Steps AA Companion app provides the wisdom of the program wherever you go. Offering accountability and encouragement, the app maintains a sobriety counter and provides insightful Big Book passages daily.
This sobriety-tracker app is designed for individuals in Narcotics Anonymous. Much like the 12 Step AA Companion app, Friends of Jimmy breaks down your sobriety, from years to minutes, and also offers 350 encouraging and insightful NA slogans.
Available for both iPhone and Android, the Today's Steps app is ideal for individuals in recovery, though it can be used by anyone who wishes to live a healthier lifestyle. The app offers daily affirmations, audio mediations, and easy-to-follow exercise videos (similar to qigong movements).
Stop Drinking with Andrew Johnson
For nearly two decades, English stress-management coach Andrew Johnson has been celebrated for his effective relaxation and visualization techniques. Through a variety of positive suggestions and visualization techniques, this audio-based app is designed to help those in recovery reduce stress, think positive and stay motivated to stay sober.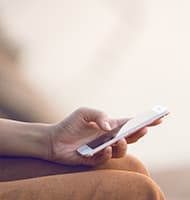 The free Steps Away app is a straightforward, comprehensive 12-Step meeting finder. With a database featuring hundreds of thousands of 12-Step meetings, the app also specifies the type of meeting. For example, if you're looking for a women's-only group while out-of-town, Steps Away is a useful directory.
This iPhone app is the perfect tool for unwinding during your day, which can be very important during recovery. With the Mindfulness Meditation app, users can choose the length of the meditation session and follow the app's audio cues to relax and reflect.
Through the Unity app, individuals can connect with others in recovery, post and search recovery-related events in a specific area, and listen to over 2,000 speaker tapes. Although the app uses a social media format, the Unity App community maintains user anonymity.
Additional Reading: Would You Approve a Drug Dealing Video Game?
Image Source: en.wikipedia.org, pixabay.com