5 Things to Say to Someone Battling Mental Illness
What do you say to someone suffering from mental illness? All too often, it's the wrong thing. Our well-meaning comments end up hurting, rather than helping.
Finding the Right Words
If you find yourself faced with this dilemma, there's no need to put your foot in your mouth. Here's a list of supportive things to say to a loved one in need:
"I'm here for you." Just offering a shoulder to lean on helps someone who's struggling immensely. It makes him feel less alone, less unworthy of support, and most importantly, less of a burden to others. But once you offer your support, follow through with it. Check in regularly with him and offer to help with tasks, like making an appointment or finding a therapist.
"That sounds very difficult." People battling mental illness are constantly receiving unsolicited advice and being told things "aren't that bad." By simply acknowledging what he's going through (and not saying you've gone through the same experience), he feels better.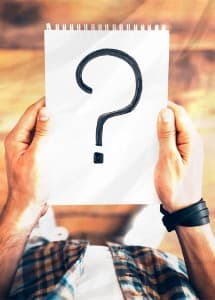 Those struggling with mental illness might not be in a frame of mind to recognize what will help them, but just hearing that you're willing to help often lifts their spirits. He senses that you care, which reassures him when he gets caught up in depressive thinking.
"I love you." These are the best three words in the English dictionary anyone can hear. Everyone wants to feel loved – especially someone dealing with low self-esteem and feelings of inadequacy – and this simple statement shows him that you care.
Nothing. Sometimes the best thing to say…is nothing at all. Just being there to listen to your friend or loved one without casting blame or judgment might be all he needs to feel supported.
Additional Reading:   Connecting Life Purpose, Addiction and Depression
Image Source: iStock