How is the U.S. Reimagining its War on Drugs?
Since 1971, America has waged a "War on Drugs" in the trenches of public policy, under the veil of stigma and behind the bars of the criminal justice system. However, many experts consider the ongoing, hard-nosed campaign a costly, ineffectual failure — both in its strategies and philosophy. How costly? It's estimated that the U.S. has spent roughly $20 to $25 billion per year over the last decade on counter-narcotic operations. Financial experts believe this price tag, compounded with the incredible cost of drug-related incarcerations, is not sustainable.
According to many policy-makers, however, the real issue is that the War on Drugs is just not ineffective.
Addiction's Grip on the Nation
The U.S. is presently embroiled in an opioid epidemic, and overdose fatalities are now the leading cause of accidental death in the nation. Although combating drug abuse and addiction is vitally important to public health, Capitol Hill is now reprioritizing strategies to do so. With growing bipartisan support, the 2014 National Drug Control Strategy, an evolving federal policy first introduced by the Obama administration in 2010, rethinks the War on Drug's enforcement-centered philosophy.
Introduced in its present form on July 9, 2014, the National Drug Control Strategy has been gaining traction over the last year. Many agree, on both sides of the (typically iron-clad) political aisle that America needs to shift from a "tough on
crime" mindset to a "smart on crime" approach. Although the National Drug Control Strategy lists many important, applicable techniques to become "smarter" on crime, such as international cooperation and opioid-specific countermeasures, there are four important focus-points to the overall strategy.
Implement Drug Prevention Initiatives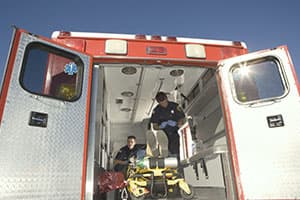 Preventing drug abuse is astoundingly cheaper than treating or punishing drug
abuse.
According to research, each dollar spent on prevention can potentially save up to $18 on other drug-related costs.
As one of the main focuses of the National Drug Control Strategy, the Obama administration has committed $10 billion solely
to fund drug prevention initiatives and early treatment in schools, among community organizations, on college campuses and in the workplace.
Increase Healthcare Worker Training
Early intervention is also much cheaper than substance abuse treatment. With that said, if someone suspected of drug use is admitted into an emergency room for a non drug-related issue, many hospitals only treat the specific reason for admittance.
However, implementing a protocol of Screening, a Brief Intervention and Referral to Treatment (SBIRT) in hospitals has been proven effective in promoting addiction treatment among patients. The policy intends to increase healthcare worker training to implement this strategy.
Integrating Treatment Coverage
Although drug abuse is a widespread problem in America, estimates show only 10 percent of those suffering from addiction seek professional treatment. Through the
Affordable Care Act, the Drug Strategy intends to increase the availability of treatment by requiring health care providers to cover substance abuse disorders. To further remove barriers of treatment and its associated stigma, the 2104 National Drug Control Strategy also promotes the use of medication-assisted treatment and
intends to review and reform laws that unfairly discriminate against those in recovery.
Break the Cycle of Drug Abuse and Incarceration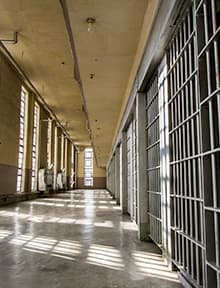 Prison overcrowding is a direct consequence of the "tough on crime" approach, especially in terms of drug-related incarcerations. Estimates show that roughly 50 percent of U.S. prison inmates are drug offenders. To address the ever-revolving door of drug abuse and incarceration, the National Drug Control Strategy supports treatment over imprisonment for nonviolent offenders, overhauling mandatory-minimum drug sentencing legislation and expanding treatment within the criminal justice system.
Although the Policy does not pardon drug abuse, its tactical approach to drugs and criminality reflects its overall intention of its re-envisioned approach to drug policy. In many ways, the traditional War on Drugs has been a war of attrition, continually draining the U.S.'s criminal justice, healthcare and financial resources. Hopefully, the 2014 National Drug Control Strategy can prove that "smart" is more effective than "tough" and provide relief for those still in the trenches.
Learn more about treatment options for alcohol abuse and addiction.
Image Source: pixabay.com